A project borne from The University of Queensland's Agri-Food Innovation Alliance (AFIA) Industry Kickstarter grant program could prevent 30,000 tonnes of plastic from entering the ocean per year.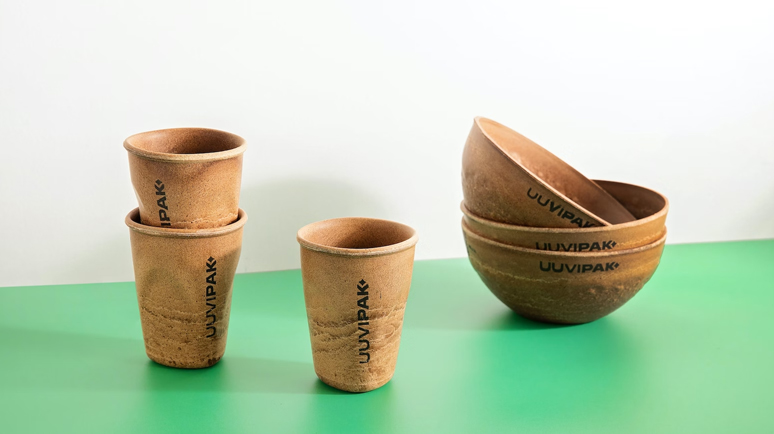 The first round project, led by UQ's Dr Vassilis Kontogiorgos, and a collaborative effort with Uuvipak, aims to lower the use of single-use plastics by improving the functional properties of citrus peels for use as a bioplastic material.
Dr Kontogiorgos said the project specifically looked for ways of deodorising raw material and removing qualities that make it susceptible to water damage.
"We were able to successfully deodorise and remove water-soluble compounds in citrus peels while maintaining the mechanical properties necessary for good quality bioplastic products," he said.
"This is a significant finding, as most of the food waste sourced for this sort of project often has a very strong odour, meaning its application is limited.
"This has the potential to transform the single-use plastic industry, which contributes an enormous amount of waste to our landfills each year, globally.
"Partnering with Uuvipak has been a wonderful experience and is a great example of AFIA's Kickstarter program at work, partnering our leading researchers at UQ with small to medium size organisations with big, innovative ideas."
Read the full article at UQ Science
---
Uuvipak participated in the 2022 ilab Accelerator program. During the three-month program Shafali and Andy received mentorship and $10,000 to accelerate their startup.