Science, for many, is a series of experiments: recreating specific conditions to find the correct answer.
But what happens when the lab walls dissolve and a researcher lands in the real world?
Is it possible to balance a scientific mind with the needs of a results-driven, fast-paced commercial ecosystem?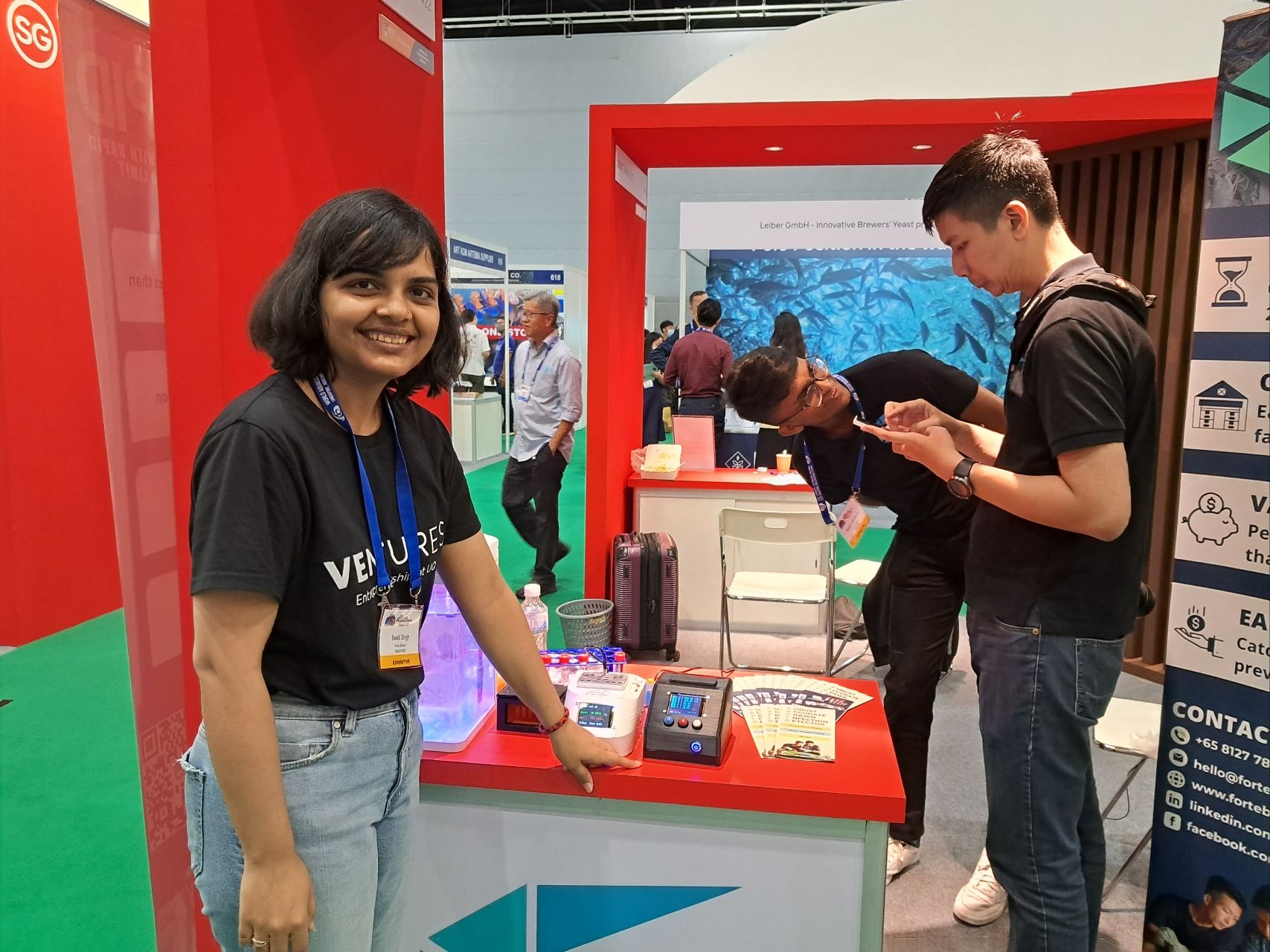 If Australian Institute for Bioengineering and Nanotechnology (AIBN) PhD candidate Swati Singh learned one thing from Singapore's vibrant startup culture, it's that fusing science and business is not only possible, but essential for any budding entrepreneur.
"As a scientist, we are problem-solving oriented. We try to understand systems and utilise that comprehension to answer a wide range of questions," she said. 
"But when you work in a business, you have to be hypothesis driven. You have to sometimes embrace this concept of 'good enough'. You don't have to be perfect. And that was a new learning frontier for me."
A member of the latest UQ Ventures Singapore Startup AdVenture, Swati spent four weeks embedded in Singapore's vibrant innovation landscape with Forte Biotech.
By day, the UQ Entrepreneurial PhD Top-up Scholarship recipient was immersed in the world of diagnostics, studying real-world scientific applications and peeling back the layers of the burgeoning blue economy.
By night, the country showed just why many consider it the startup capital of South East Asia.
Read on to see how Swati's Startup AdVenture in Singapore helped hone her entrepreneurial nouse and showed her what it takes to make a mark in the business of science.