Five-time Olympian and gold medallist Natalie Cook is set to mentor Queensland students to boost their fundraising and sponsorship capabilities and foster their financial wellbeing ahead of Brisbane 2032.
Cook is best known as an elite beach volleyballer who won gold at the 2000 Sydney Olympics. Come #Brisbane2032, she will welcome a new generation of athletes to the country as part of Brisbane's Organising Committee for the Olympic Games (OCOG).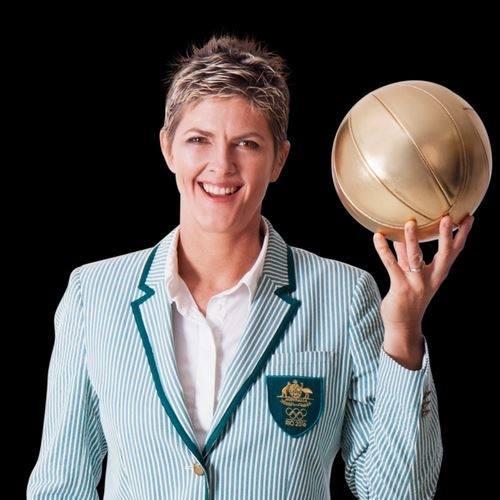 "I am extremely passionate about the next generation who are wearing the green and gold and dreaming of becoming an Olympian or Paralympian," said Natalie Cook OAM OLY.
"I am dedicated and committed to equipping them with as many resources and opportunities to soar on the world stage."
Cook recently launched Green and Gold Athletes: an organisation that assists young athletes by easing the burden of costs associated with training and competing through matched funding opportunities, and empowers them through mentorship and education about financial literacy and sustainable practices.
Having lived the rollercoaster ride of financial pressures to fund Olympic campaigns, Cook is a driven advocate for athletes and their financial wellbeing.
In partnership with Green and Gold Athletes, The University of Queensland's entrepreneurship and innovation unit, UQ Ventures, is running a one-day pilot program 'Accelerating Athletes towards 2023' on 3 August at UQ St Lucia.
The program, which will be open to student athletes from all Queensland universities, will give participants the opportunity to network and learn from leading athletes in their fields, and build resilience, self-confidence, and strengthen their entrepreneurial mindset.
The program will also offer follow-up mentoring sessions, giving student athletes one-on-one time to develop their skills.
With average athlete incomes below the national minimal wage at $23,000, the program has been designed for maximum impact to fully support athletes to build their personal brand and thrive on and off the field, pre- and post-games.
"The Accelerating Athletes towards 2032 program is a once-in-a-generation opportunity to help Queensland produce the next Olympic and Paralympic champions," said Nimrod Klayman, Head of Entrepreneurship at UQ.
"By providing athletes with access to world-class entrepreneurship coaching and support, we can help them reach their full potential and achieve their dreams."
Apply now for Accelerating Athletes towards 2032
Applications close 7 July 2023.
This pilot program is a partnership between UQ Ventures and Natalie Cook with support by UQ Sport.
---
UQ's commitment to #Brisbane2032
UQ partners with Paralympics Australia to put Brisbane on track for 2032 gold
Paralympic Centre of Excellence to be built at University of Queensland ahead of Brisbane Olympics 2032
Strong UQ representation on Brisbane 2032 Olympic Games Board