Photo credit: Adobe Stock
A solution to help improve animal research monitoring and identification won first prize and $4,000 at the Ventures Validate program.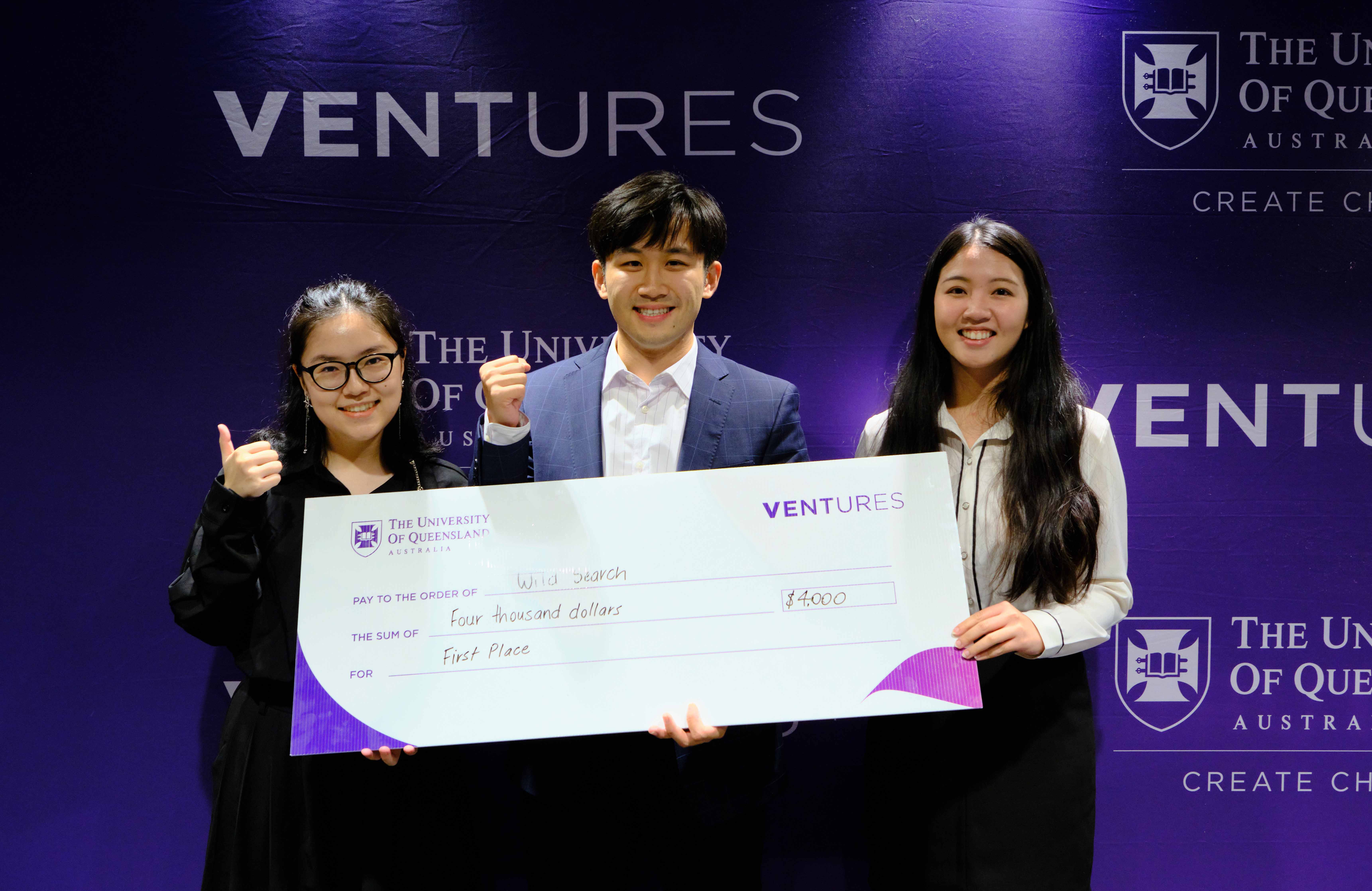 After developing software to scan and recognise flora and fauna for a class project, a team of master's students wanted to see if their solution could be brought to market.
With a shared passion for nature, the team, are working to tailor their technology for field researcher use.
"We found that what researchers need is a product that can help identify and monitor animals, as their current methods are exceedingly time-consuming," said Wildsearch co-founder Duke Wang, who is currently studying a Master of Information Technology at UQ.
"Researchers dedicated to protecting endangered bird species struggle to sift through numerous irrelevant images to extract valuable data," he said.
The Wildsearch teams' AI image recognition software can identify 10,000 photos of birds in 90 minutes with 93% accuracy.
"Our aim is to address the inefficient and time-consuming nature of manually reviewing and recording information from motion camera photos in bird activity areas."
The team said the Validate program has been instrumental in propelling their idea forward and achieving tangible results.
"It encouraged us to validate our concept, receive valuable feedback, and collaborate with experts," said Mr Wang.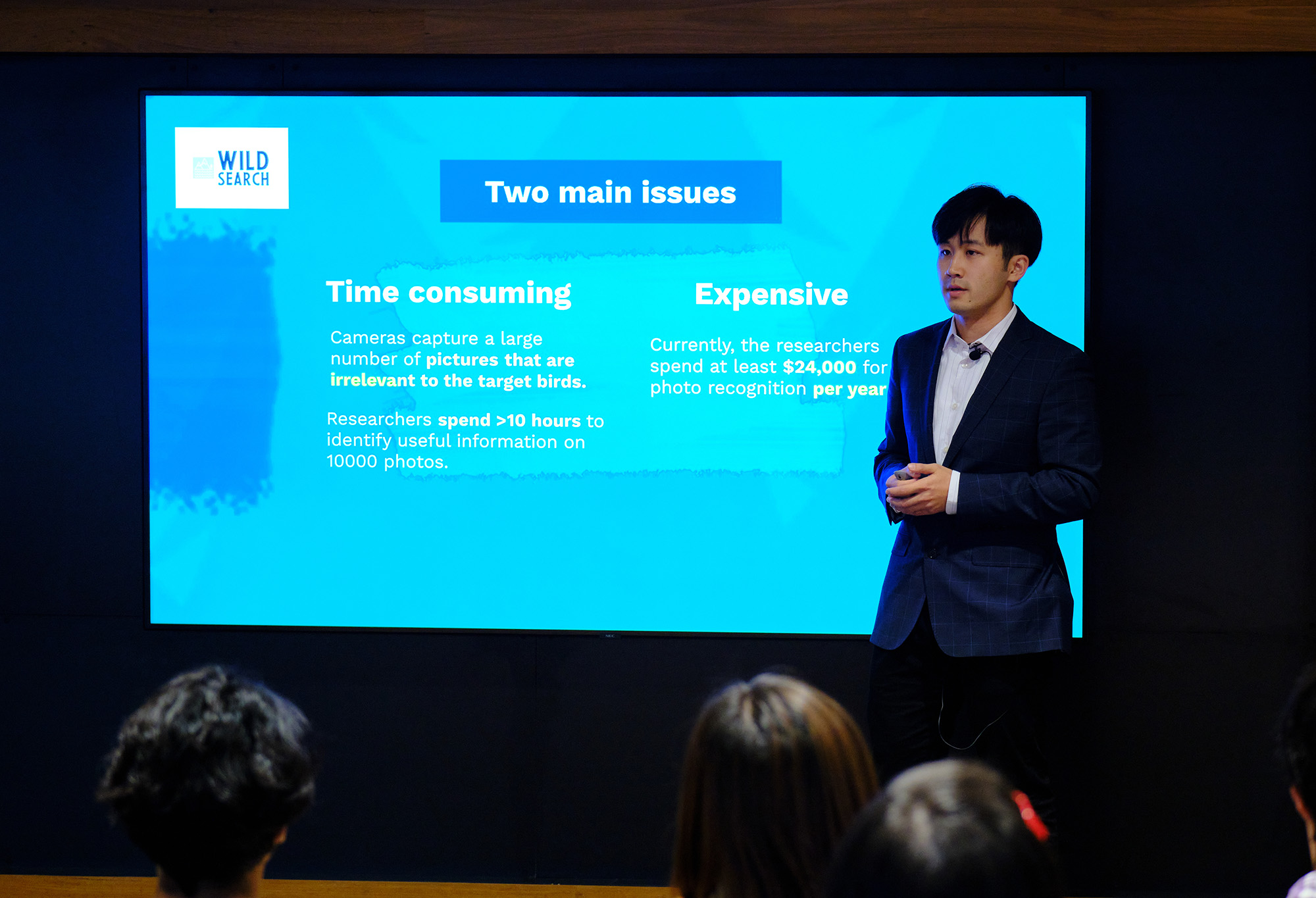 During the program the team partnered with a UQ researcher studying the endangered golden-shouldered parrot, and gained support from the Artemis Nature Fund, which enabled them to develop an AI model for parrot photo recognition and gain their first funding.
"The validation and recognition garnered through Ventures Validate built credibility and trust, leading to a significant contract worth $28,000.
"This success not only provided a financial boost, but also reinforced our belief in the impact of our solution." Mr Wang said one of the key learnings the team took away from the program was the importance of validating ideas before diving into execution.
"The program emphasised the significance of thoroughly understanding the target market, customer needs, and competitive landscape."
"Through various workshops and mentor sessions, we learned how to conduct market research, gather customer feedback, and iterate on our ideas based on the insights gained.
"This validation process helped us refine our business concept, identify potential challenges, and make informed decisions. We now recognise that validating ideas early on can mitigate risks.
"It has become a crucial step in our startup journey, enabling us to build a more solid foundation."
The team is excited to keep developing their venture and will be applying for the Ventures ilab Accelerator later this year to gain further support and resources to develop their startup.
---
Ventures Validate Winners
1st $4,000
Duke Wang, Yueqing Xiao and Lin Tseng
Wildsearch – AI image recognition for researchers to identify birds, with 10,000 photos able to be process in 90 minutes with 93% accuracy.
 
2nd $3,000
Matthew Haigh and Hawkins Smith
Grade Guru – Accelerated learning for the modern student
 
3rd $2,000
Benjamin Gonzalez
Stonker – Accessible and personalised wealth management utilising AI Bots
 
Resilience Award $1,000 
Sorkunthika Srour and Vikram Fidolin Anandharaja
Farm Hero – Connecting farmers in Cambodia to no-till planters