A social enterprise that trains and employs young data analysts with autism has been recognised at UQ's 2023 Entrepreneurship and Innovation Awards.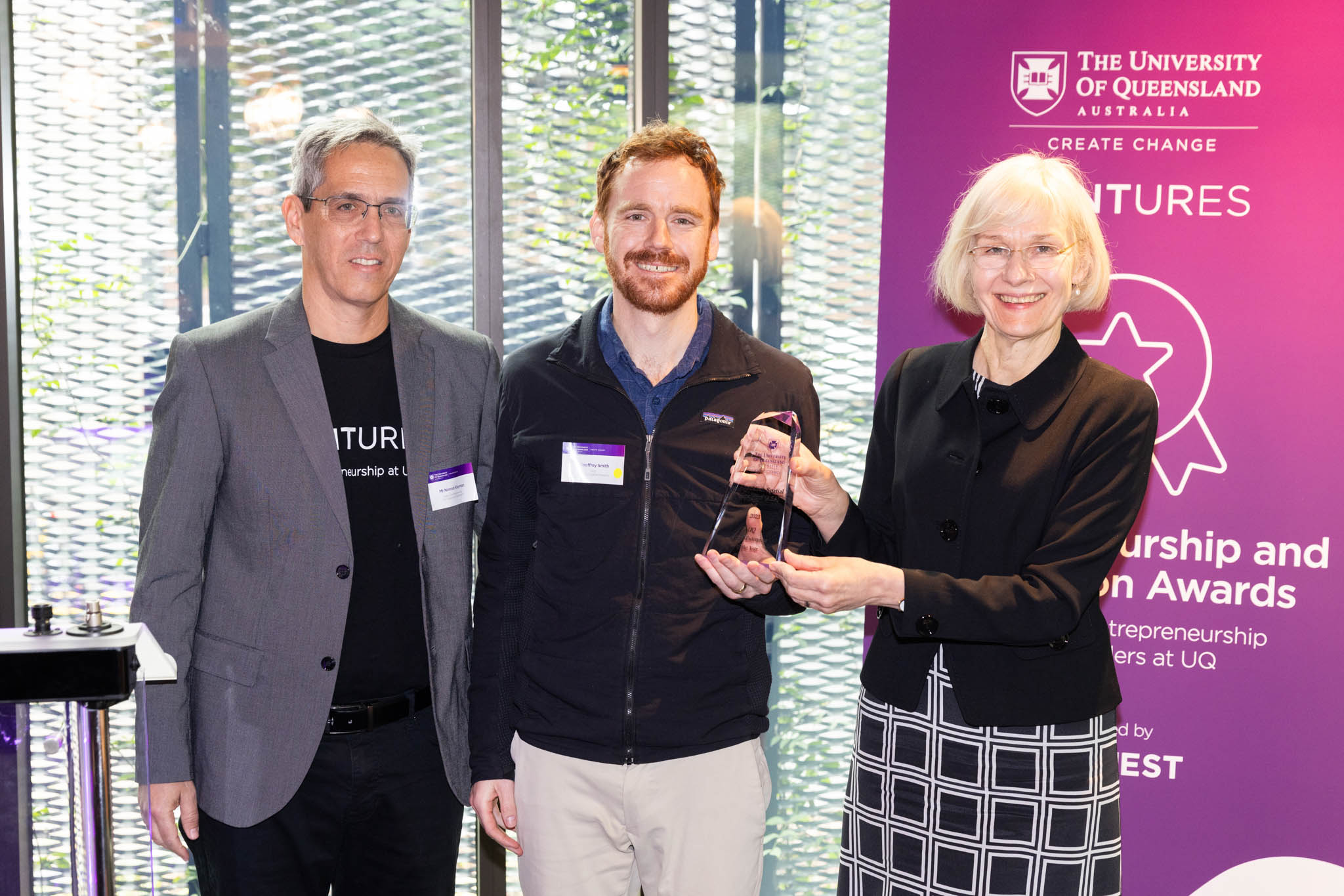 Australian Spatial Analytics, which creates stable and long-term employment for neurodiverse people, took out the Social Enterprise of the Year Award.
Working in Brisbane, Cairns and Melbourne, the not-for-profit organisation benefits the Australian economy by keeping data extraction and analytic services onshore, while also employing a diverse range of people.
ASA CEO Geoff Smith said around 80% of the 120-strong ASA team are neurodiverse – largely with Autism Spectrum Disorder – which they've found to be a strategic advantage.
"Employers are starting to recognise that hiring autistic people can make good business sense," Geoff said.
"Neurodiversity is our strength. Our team is simply faster and more precise at data processing."
With an increasing number of young autistic people expected to enter the job market in the next 10 years, Geoff said embracing neurodiverse talent is a critical part of addressing the skills shortage.
"Data analytics is among the most in-demand skills in 2023, but the dire skills shortage is increasing salaries, adding further pressure on businesses that are already trying to do more with less," Geoff said.
"Our diverse and inclusive work environment enables us to make the most of a largely untapped pool of a highly capable, enthusiastic, skilled, and neurodiverse workforce."
ASA was one of four winners at the 2023 Entrepreneurship and Innovation Awards. Held on 21 August, the second annual awards event celebrates outstanding entrepreneurs and mentors across UQ who have made significant contributions to the economy and created job opportunities in their communities.
Head of Entrepreneurship, Mr Nimrod Klayman, said it was a fantastic opportunity to see the broader entrepreneurship community come together to celebrate the people are driving change and innovation.
"We have an amazing group of talented students at UQ. I am continually impressed with the ingenuity of our students and the longer-term impact of their work," he said.
"The University is a melting pot of talent and our focus on collaboration across disciplines is part of the secret of its success."
Congratulations to the award winners:
Student Entrepreneur of the Year: Anish Lal
Startup of the Year: Analog Quantum Circuits (AQC)
Social enterprise of the Year: Australian Spatial Analytics (ASA)
Mentor of the year: Andy Galloway
---
Student Entrepreneur of the Year: Anish Lal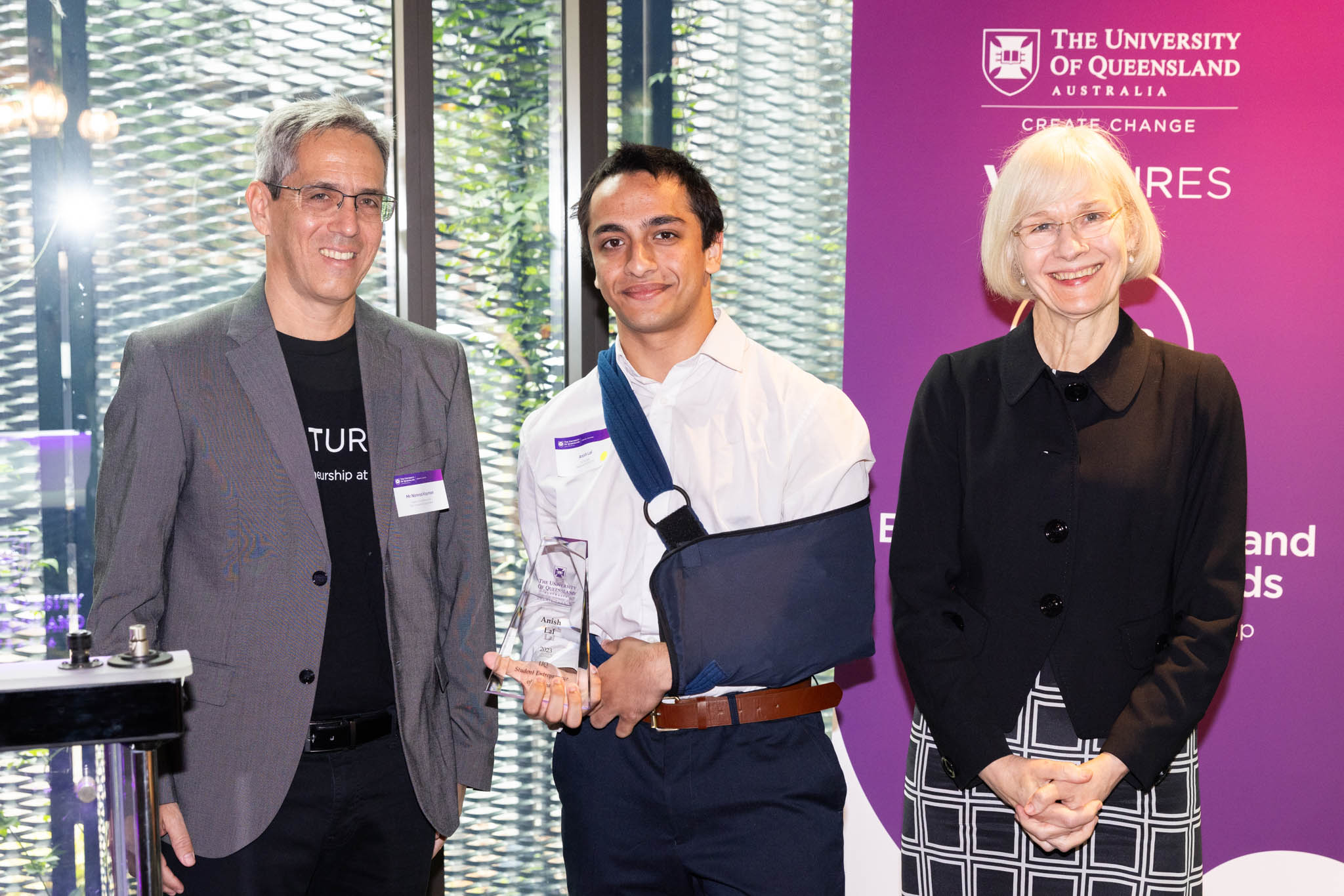 Despite being in his first year of a Bachelor of Advanced Finance and Economics (Honours), Anish has already gained a considerable amount of experience as a marketer in ecommerce and crypto currencies.
He founded AdGrowth Solutions in 2017, a digital marketing agency specialising in the automotive industry. Services range from search engine optimisation and social media management to pay-per-click advertising and content marketing.
Anish is also Digital Marketing Manager at Schnell Automotive, where he develops high-converting lead pages and engaging campaigns. 
Startup of the Year: Analog Quantum Circuits (AQC)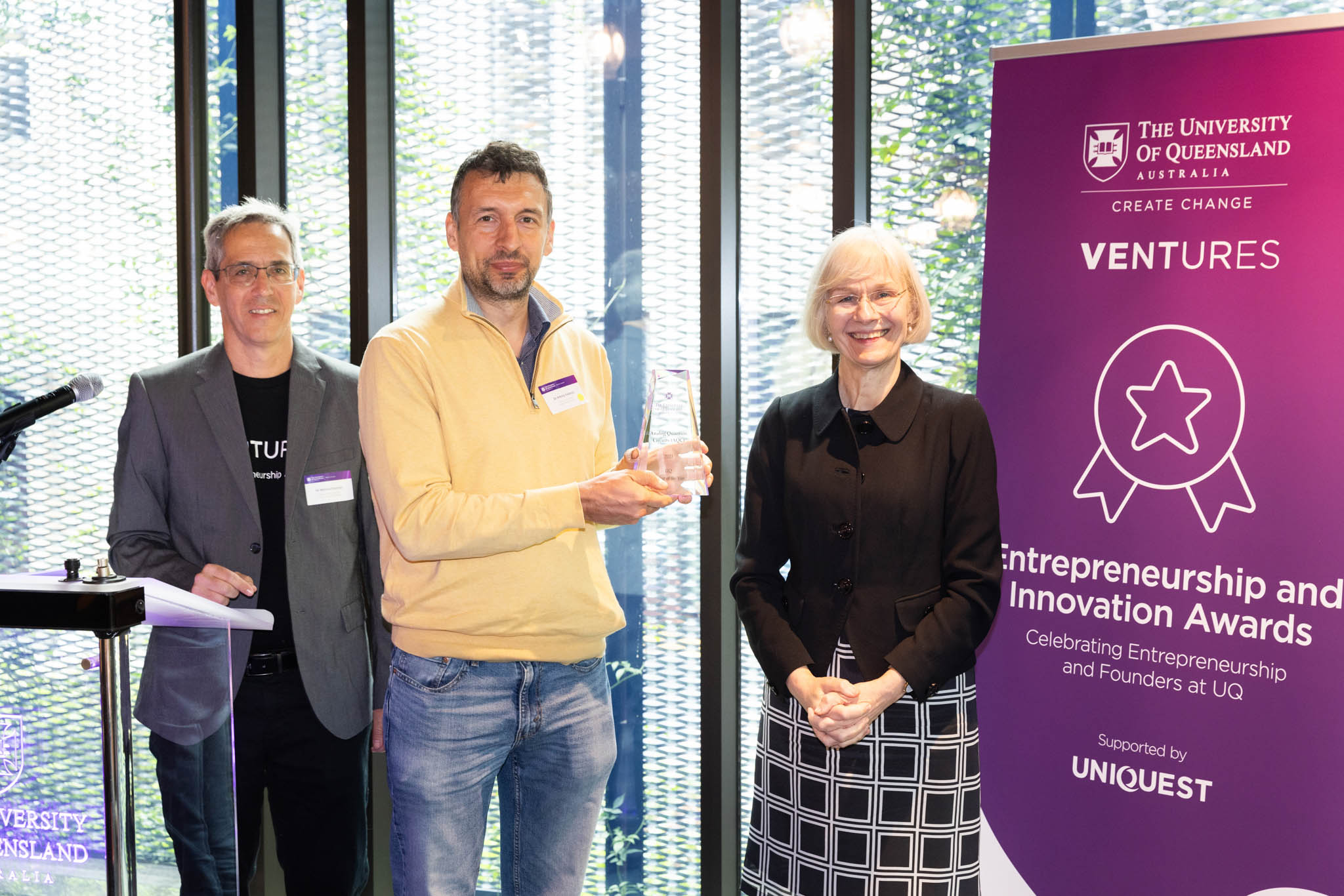 Analog Quantum Circuits (AQC) is working to drive development to meet the needs of the internationally growing quantum computing industry. The startup was founded by Professor Tom Stace and Associate Professor Arkady Fedorov who are researchers in the Australian Research Council (ARC) Centre of Excellence for Engineered Quantum Systems.
AQC develops core microwave technologies for superconducting quantum computers, which are one of the most promising platforms being pursued globally. It is the first Australian quantum technology company based in Queensland, and the first superconducting quantum technology start-up in Australia.
AQC was founded by Faculty of Physics Professor Tom Stace. Last October, the startup received a $3 million investment from Uniseed, Australia's longest-running early-stage commercialisation fund to bring the technology to market.
Mentor of the year: Andy Galloway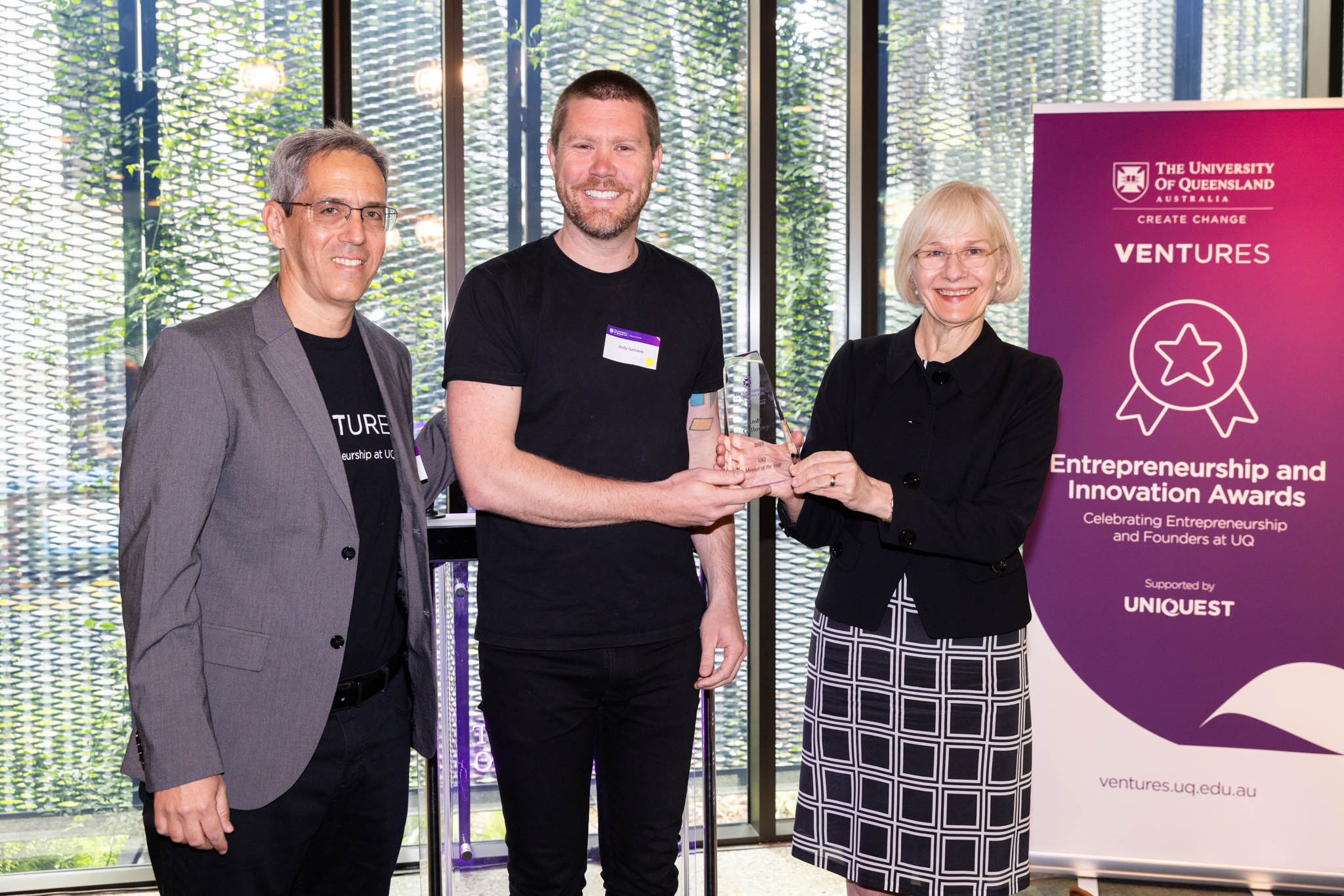 Andy is founder and director of Do.NATION, a digital brokerage that helps consumers support not-for-profit organisations, and CharityPIG, an e-Commerce platform that helps Australian NFPs to fundraise.
He also teamed up with a group of doctors and entrepreneurs in 2018 to co-fund Yumm, a social enterprise that uses chocolate to connect young Australians with mental health tools and resources.
Following his studies, (Bachelor of International Hotel and Tourism Management), the UQ alum enrolled in the University's Mentor Blaze program with an idea for a side business. This is where he was introduced to the Social Enterprise sector and the idea of a purpose-first business, which he attributes as a career-defining moment.
In addition to mentoring students and alumni through UQ Ventures' Validate, Curiosity, and ilab Accelerator programs, Andy has also joined the UQ Founders Pledge to give back to the entrepreneurial community in a meaningful way.