Brisbane Boys' College gets down to business
This September, almost 200 high school students from Brisbane Boys' College participated in the inaugural UQ Ventures Discovery five-day intensive program.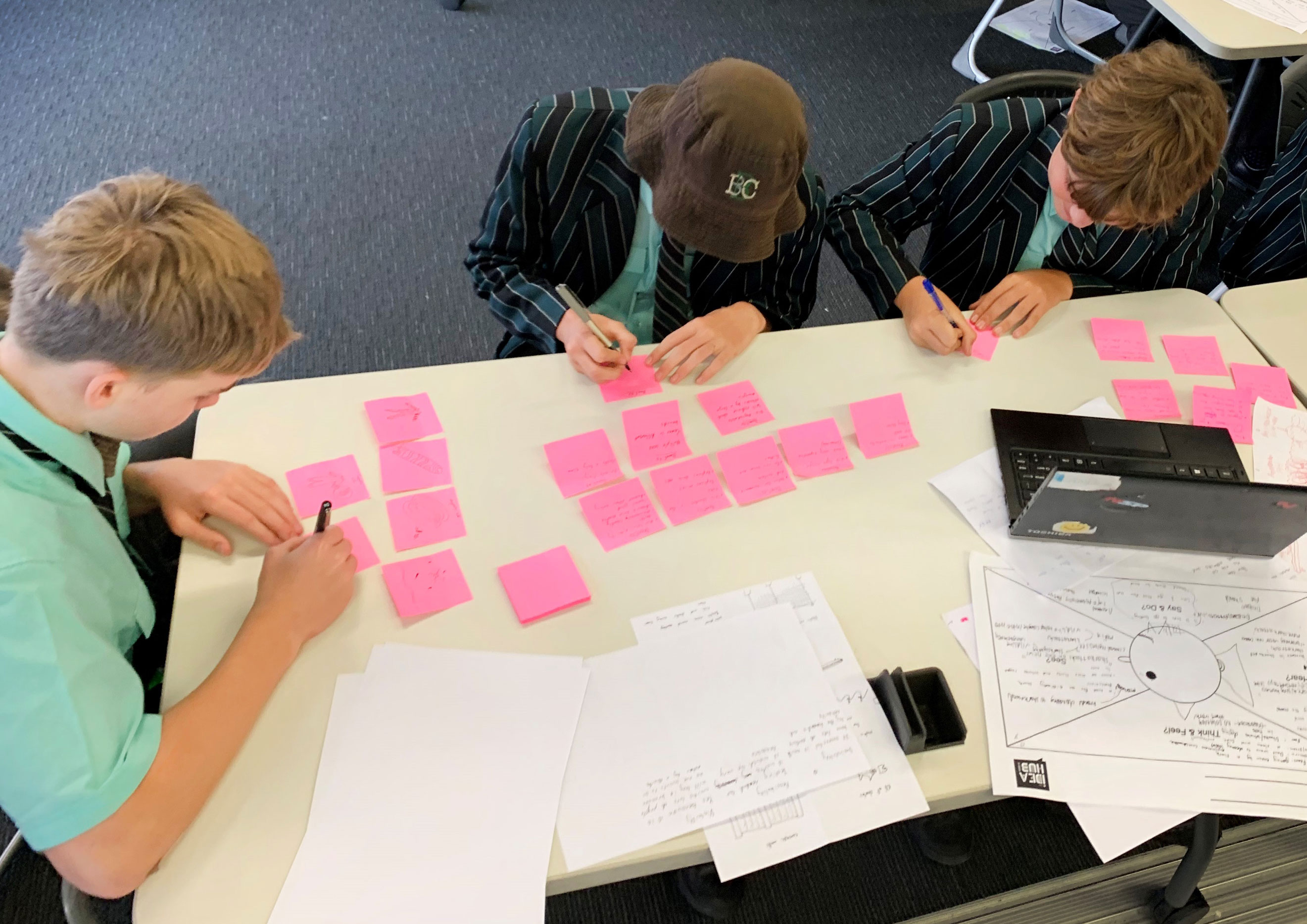 Over the week, the students were introduced to entrepreneurship concepts including design thinking, empathy mapping, solution design, prototyping and pitching.

The Year 9 students formed teams and were tasked with identifying a problem, finding a suitable market to target and then to develop a solution that would fit their users' needs.

Through a combination of hands-on games, activities and theory, the students built their startups based around their personal interests and strengths.

Daily guest speakers, including UQ's Chief Student Entrepreneur, Rachael Dagge inspired the students with their startup journeys and gave the them advice that they wished they'd known when they started out. 

The business ideas developed by the 14 and 15-year-olds ranged from surfboard stickers that deter sharks to blue-coloured hand gel that helps you to sanitise correctly.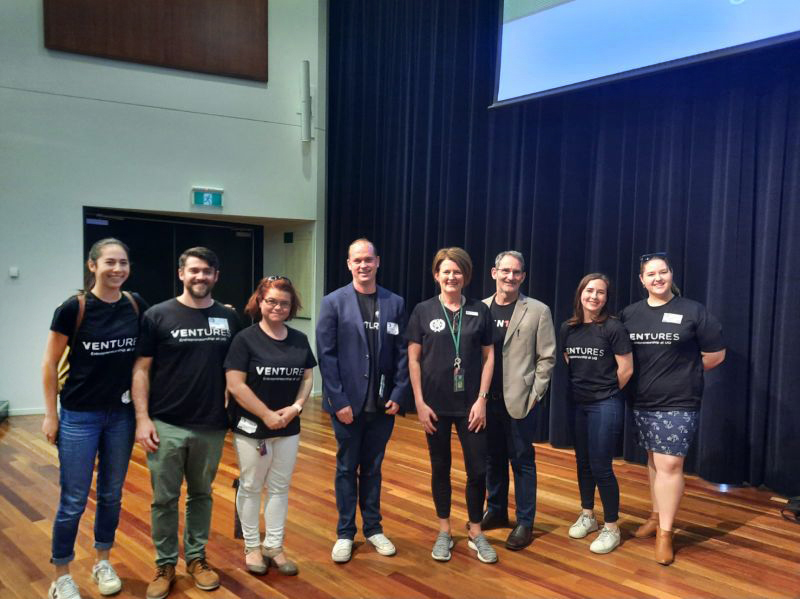 Tech entrepreneur and Shark Tank judge, Steve Baxter along with UQ startup founder, Nathaniel Simpson and BBC Deputy Headmaster, Dr Leigh Hobart judged the top six business ideas pitched on the final day of the program.

The pitches were impressive and showed off the students' presentation skills developed over the program. The three judges were also presented with prototypes before giving feedback and recommendations for the students' startups going forward. 

Ultimately, there could only be one winner. 'Vent', an idea for a plug-in to improve mental health while using social media. Recognising and empathising with the challenges young people face online, the team decided to tackle the problem at its source by designing a solution that would support digital natives like themselves as they navigate the online world.

The winning team was awarded a UQ Ventures mentoring package to help take their startup to the next stage. Students were also introduced to the gen[in] student innovation challenge as a pathway to take their startups forward beyond the week of Discovery workshops. 

The students' engagement and passion for the startups they created was evident throughout the week and UQ Ventures team looks forward to running the program again in future.
---
Learn more about how your students can engage with our Ventures Discovery programs and book in your school today venturesdiscovery@uq.edu.au.