I started Lewi Software while I was still a student at UQ, so from day one, Lewi Software has been intertwined with invaluable support from the UQ community.
Written by Vishnu Avudainayagam, Co-Founder & Managing Director Lewi Software, 
Bachelor of Engineering (Honours) and Master of Engineering alum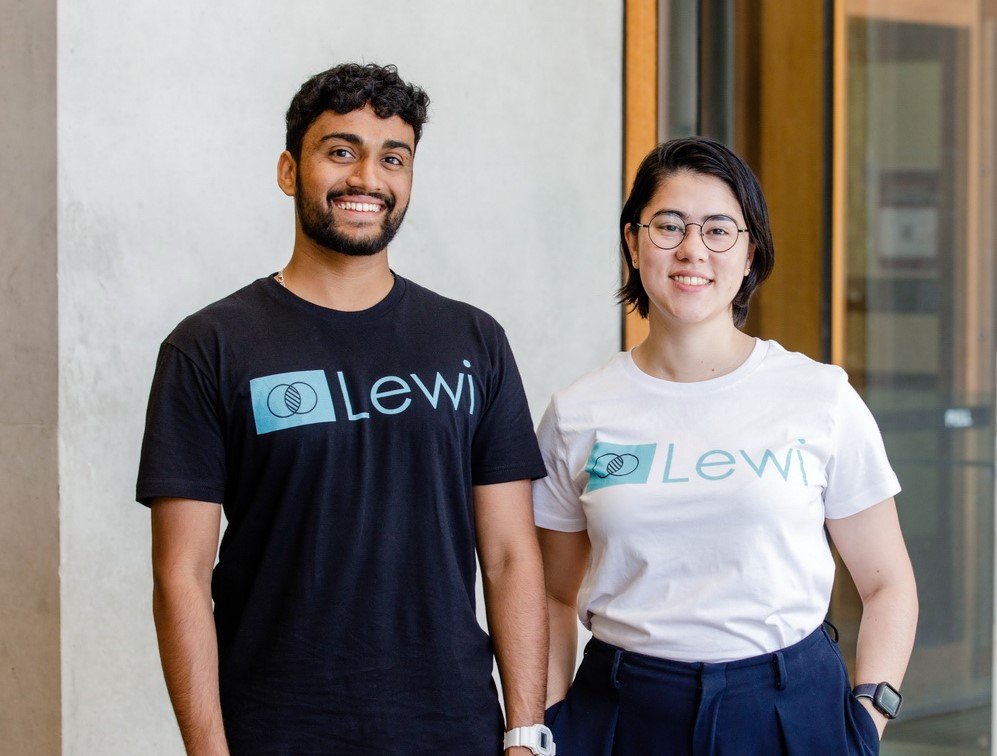 At the end of 2021, following our success in the Ventures Validate program, myself and co-founder Geraldine Terada-Bellis were encouraged to apply for the 2022 cohort of the Ventures ilab Accelerator program.
Participating in the ilab Accelerator was a very formative experience and provided the team with the tools and guidance to establish the engine room of our business.
These are the top three areas in which I believe the ilab program accelerated Lewi Software;
1. Soft skill development
As a founder, you often need to act in several different roles daily. Therefore, it is your soft skills toolkit that becomes your strongest asset. This is one area that ilab is incredibly helpful. The program is delivered in a way that you are forced to level up in areas such as communication, leadership, and empathy — which inevitably translate to business success. Additionally, the program provides high volume insightful content which ensures you will improve your learning speed. Participating in the accelerator, improved my ability to listen, extract valuable lessons, and implement them. This has enabled Lewi Software to constantly improve our business to this day.
2. Access to mentorship
While it is a great asset to adopt newly acquired knowledge and ways of thinking, it is also very important to do so appropriately. Learning bad habits or applying lessons that do not translate to your startup or industry can be harmful. That is why the network of mentors available through UQ is so powerful because you can receive bespoke advice that applies specifically to you and your startup. In addition, it's super helpful to know that the information is trustworthy as it comes from people that have come through the same program or similar experiences to yourself.
3. Hard truths
From when I started my engineering degree, I always sought mentorship. As I became more involved with business, the feedback from my network was overly positive and supportive. While this made me feel fantastic, the reality is that to evolve you need to hear the hard truths and learn some tough lessons. As soon as we took part in the ilab Accelerator, we started to receive critical messages from mentors. For us, it was learning the importance of talking to customers, balancing sales with development, and other key lessons in commercialisation that we needed to hear to improve our chances of success. These lessons are so important to learn and are best delivered by the multitude of founders, business professionals, and mentors that the ilab program continuously introduces you to.

Beyond these three areas of support, additional valuable features of the program include:
Access to fresh perspectives from a diverse, multi-disciplinary and skillful cohort
Receiving advice from people that want to see you succeed. Having a common connection to UQ truly fosters a sense of community, particularly from alumni. 
Having weekly accountability sessions to ensure you're ticking off goals, and not avoiding critical tasks.
Having a cohort to celebrate your wins with. This is super valuable particularly if you are someone who tends to keep pushing without celebrating wins. Your cohort of amazing supportive founders will make sure to lift you up and celebrate wins no matter how small, as they watch you make progress with your KPIs.
The pre-seed stage of a startup is sometimes referred to as 'death valley'. However, thanks to the ilab Accelerator, we were equipped with soft skills, hard lessons, and an incredible support network to make it through to the next phase.
Within just six months of finishing the program, Lewi Software has been able to attract investment and land strategic customers, including Fortune500 asset operators.
---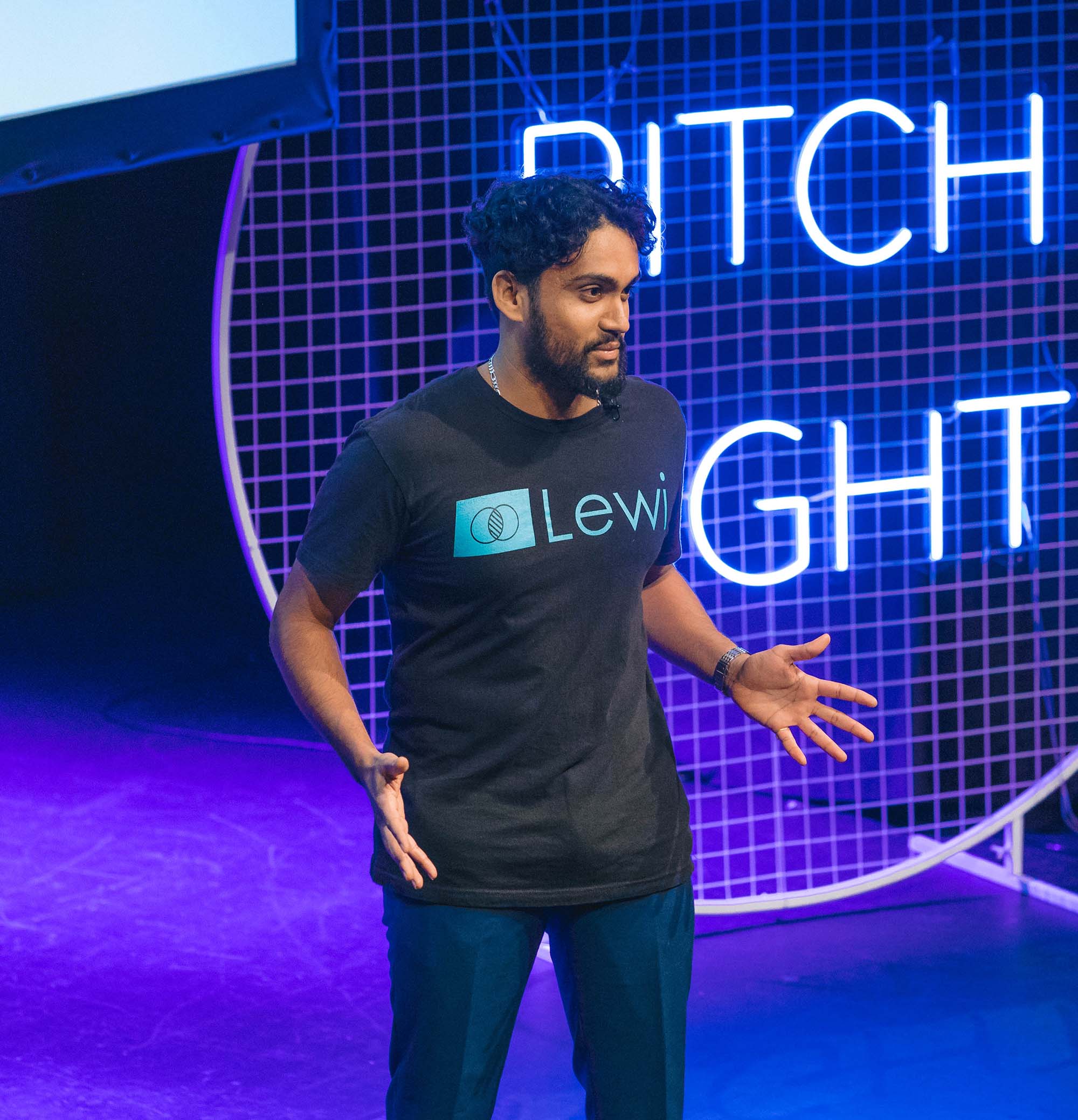 Lewi Software participated in the 2022 ilab Accelerator program. During the three-month program, the team of engineering alum, Vishnu Avudainayagam and Geraldine Terada-Bellis received mentorship and were awarded $10,000 to accelerate their startup. 
Applications are currently open for the 2023 ilab Accelerator program and will close 13 October.
Join the ilab information series to find out if the program is a good fit for you!
The sessions will cover the application and selection process, the details of the program and insights from the Entrepreneurs in Residence and ilab alumni.