Nathaniel Simpson made the decision to enrol in a Master of Business Administration (MBA) at the The University of Queensland to develop his business skills and form a plan for his future company.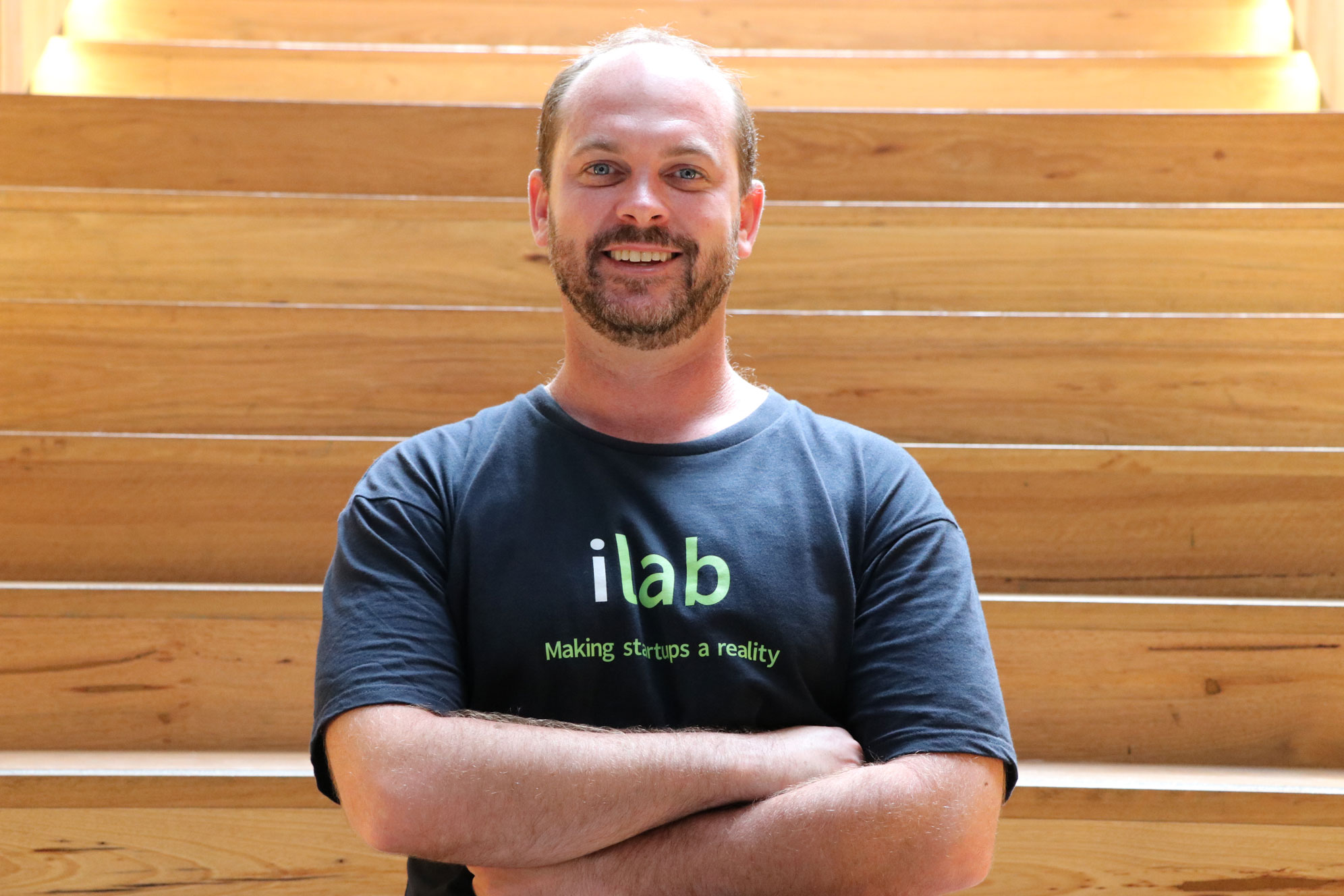 Nathaniel was a well-paid engineer, but decided to pursue his entrepreneurial dreams instead.
"I had a growing gut feeling that I was capable of much more," he said.
"The two questions I continued to ask myself were, at the end of my working career would I be content with how I had progressed in a professional capacity?
"And, would I be proud of the positive impact I had made on the world?"
Video: Nathaniel's successful pitch for his MBA scholarship
"I first came across UQ Idea Hub, a startup pre-incubator for the aspiring, the inspiring and the ambitious," he said.
"I pitched to the Director Nimrod Klayman the idea of literally selling rainbows. I expected they would laugh at me, but was shocked and pleasantly surprised when he encouraged me to explore the concept further during a UQ Idea Hub six-week program.

"The program provided an overall introduction to the entrepreneurship journey ahead, and was a lot of fun becoming a "Wizard of Oz." Unfortunately, I did not find any pots of gold at the end of my artificial rainbow."
Instead, Nathaniel found a lot more – an idea that worked!
"To save money I was living in a shared house with six other students," he said.
"Although I enjoyed all the people I lived with, I found the management of the property suboptimal. I still remember the black mould on the ceiling.
"From hearing similar stories from other UQ students I realised that I had discovered a huge market in dire need of innovation. I started adapting each of my individual MBA assignments towards my new idea – developing a Property Technology (PropTech) startup here in Australia, called Beome.
Nathaniel gained the most value in his MBA by applying class knowledge towards his business idea.
"The MBA subject, entrepreneurship capstone I found particularly beneficial," he said. 
"The course, run by UQ Business School's Entrepreneur in Residence Cameron Turner, helped bridge the gap between my theoretical ideas and their practical application.
"The sessions centred around getting out of the building and talking with customers.
"I needed to use in-depth customer development interviews, rapid prototyping, and agile development to develop my business model.
"Yes, I became that guy who would talk to random people at bus stops, listen in on rants at The Red Room, attend random property management seminars and schedule dummy flatmate viewings.
"I even became a licenced real estate agent in order to validate business model assumptions.
"I found the learning so beneficial I enrolled in the concurrent Startup Academy program hosted by Cameron.
"I soon realised that entry into ilab's startup accelerator would become a critical stepping stone for execution of my business plan. Ilab, run by Director Bernie Woodcroft, provides a supportive environment for entrepreneurs by mentoring them through the early stage of business development and offering seed funding to scale their business.
"In 2019, the ilab Germinate PLUS program has changed to a new six-month duration with a focus on the maturity of the participating startups.
"Through relentless passion and drive, together with an extensively developed and validated idea and business model, my team and I were chosen as one of the 12 startup teams to be selected for our company Beome.
"At Beome we help like-minded people "find each other, rent together". We believe in enhancing life for both tenants and landlords. Through years of living in shared accommodation, we know it is the people you live with that makes a home.
"Every day at ilab has become a ride – with new challenges arising, problems that need fixing, multiple people worth meeting, and critical tasks due ASAP. I love it!"
---
Contacts: ilab Director Bernie Woodcroft, director@ilab.com.au; IdeaHub Director Nimrod Klayman, n.klayman@uq.edu.au and Startup Academy facilitator Cameron Turner cameront@uq.edu.au. 
Beome: 
Nathaniel Simpson, founder of PropTech Brisbane-based agency, Beome info@beome.com.au.
Tristan Mitterstoger, Managing Director of a digital marketing Brisbane-based agency, Resurge Digital, tristan@resurgedigital.com.au.