The University of Queensland's new Entrepreneur in Residence Sam Jockel, CEO and Founder at ParentTV, has joined the accelerator program, ilab, to mentor students launching their own startups.
While mentoring the next generation of entrepreneurs at UQ, running a scaling tech company, parenting three children, and overseeing four other companies, Sam will be that all important guide sitting across from students working with them to become the leaders their business needs them to be.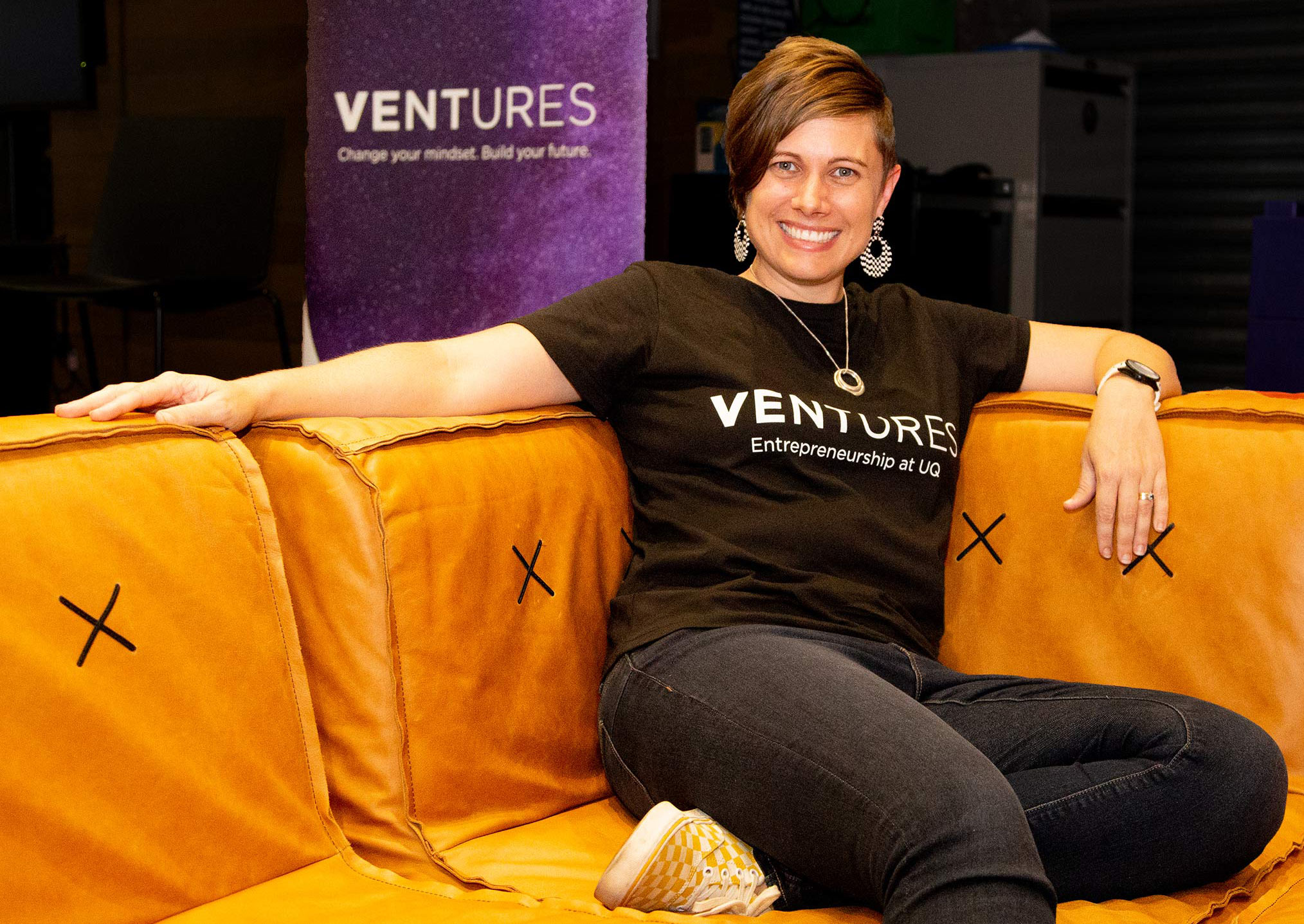 The current EiR Ran Heimann chose Sam to join him in mentoring these teams, first based on her vulnerability piece 'Imagine the worse-case scenario for a startup founder. It happened to me', and second, on her difference: young woman, tech startup founder, and practised influencer with a social work background. 
Sam has also crammed a huge amount into a nine-year period. She's founded four online businesses with around 700,000 viewers and subscribers to ALDI Mum, GoodFunnySmart, School Mum, and tech startup, ParentTV: a high-quality video streaming platform that brings together expert parenting educators from around the globe to ensure the best quality advice, on demand.
The springboard of Sam's current success, and fearlessness, came from when she had the rug pulled out from under her, lost $1.2M in investment, and one of her key mentors. The fear of the worst thing happening, happened, didn't kill her, and would eventually lead to ParentTV flourishing.
"The biggest gift of the hardship of those years," Sam said, "was knowing it doesn't get worse than this – it didn't stop me – and so I became freer in my decision-making.
"The real work that needs to be done in the early days of startups is very personal. Personal is hard.
"Accelerating my business meant I had to accelerate myself. Problems on the outside can generally be solved, but not the problems on the inside."
"The thing with business and startups is so raw and real – like you're birthing this thing into existence. If you're doing innovative things and you're pushing – you'll get knocked. If you can learn to be okay with this anxiety or level of stress, you can become unstoppable."
Sam has a theory that successful entrepreneurs are often anxious people, but in a good way!
"It's my overthinking that enables me to see solutions that maybe other people haven't – I ruminate on things," she said.
"A lot of entrepreneurs have anxiety but not in a debilitating way. When something's not right I have very intense feelings inside."
"Feelings serve a purpose. As an entrepreneur you will feel things more intensely than you ever have in your life. To be successful, it is critical to do the work on the inside so that they become your superpower rather than a source of defeat. The only way to move through the feeling is to solve the hurdles."
And Sam does this all day, every day, running her business and taking responsibility for whatever happens next.
ilab Accelerator is one of the University's suite of entrepreneurial programs and initiatives, known as Ventures. In 2020, ilab awarded $20,000 each to 10 aspiring startups ranging from organic laundry detergent to recycled rockets.
Pro-Vice-Chancellor (Global Engagement and Entrepreneurship) Dr Jessica Gallagher said this year's startup founders will benefit enormously from both Sam's social media savvy and business experience.
"The Ventures' community is extremely lucky to have Sam Jockel join our entrepreneurial brains trust helping our student founders to accelerate their ideas and solve global problems," Dr Gallagher said.
It's the work Sam's done on herself and on her businesses that she'll bring to the next generation of startup students as UQ Ventures' new Entrepreneur in Residence.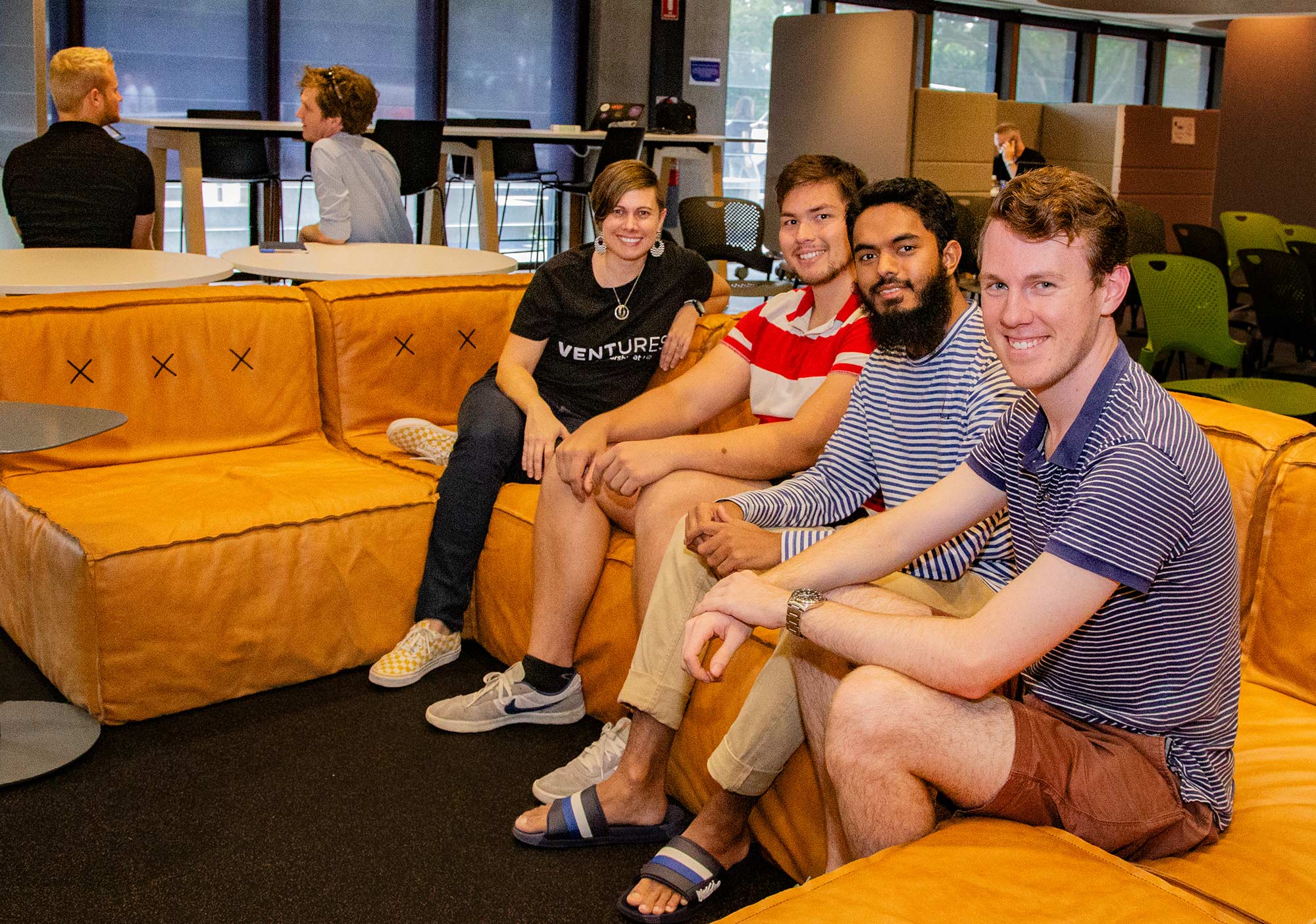 Media: Sam Jockel, sam@parenttv.com, +61 0401 198 625; Josepha Dietrich, j.dietrich@uq.edu.au, +61 (0)422 388 039