Education technology start-up company Vygo, whose platform has just been selected by the Queensland government to give advice and support to international students, has got a growth spurt thanks to the COVID-19 crisis.
In the short time since the coronavirus crisis erupted Vygo had seen a level of growth that would be normally be expected over a full year, said chief executive Ben Hallett.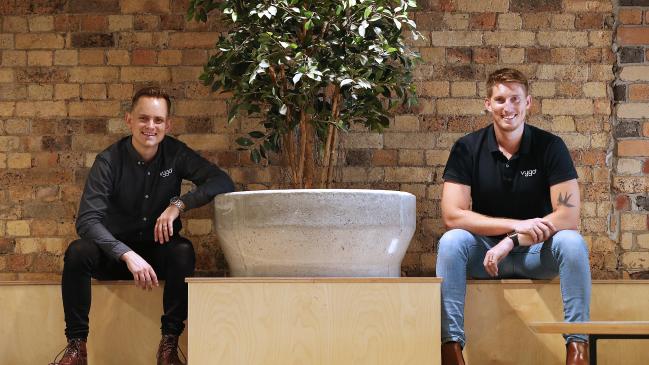 The company sells a computer platform that offers training and mentoring to students which is provided by university staff, other students, trained support professionals or industry people.
Now, with all interactions with students taking place online, demand for the product has grown dramatically.
"Suddenly conversations that were going to take a year or two are now taking months," Mr Hallett said.
"The sense of urgency has been really lifted. We're seeing interest come in from universities we've never spoken to."
The company, founded with backing from The University of Queensland startup programs Idea Hub and ilab, launched its product at UQ in 2017. It is now used by nine universities in Australia and Britain - including RMIT and Curtin University.
Mr Hallett said he and his team had worked hard to make Vygo "a relationship management tool rather than a chat service".
"It solves the problem of trust and relationships at scale," he said.
Study Queensland, the government body responsible for international education in the state, is using the Vygo platform as a way for international students to contact support workers who can tell them about the available services in mental health, visas, emergency accommodation and other needs they have. In the first fortnight 900 international students registered with the service.
Mr Hallett said Vygo was in talks with two other state governments about similar initiatives. Mr Hallett, and one of his cofounders, Joel Di Trapani, had the original idea for Vygo when they were both engineering students at UQ and volunteered in a mentoring program for refugee students that was run by the university.
"We witnessed the incredible impact that student-to-student mentoring could have. It changed our lives and the lives of others," he said.
Later the pair both worked as civil engineers at Aurecon before they decided to launch their own start-up. Mr Hallett said they were the first start-up to go through the full program of UQ's Idea Hub and ilab, and raise investment. The Vygo platform also can be used by the staff of universities and other education institutions to support students, and be used by industry mentors to stay in contact with student proteges.
This article was originally published on The Australian's website, 6 May 2020.