The University of Queensland's Startup Academy awarded four founders a share in $10,000 at its online Pitch Night held last week.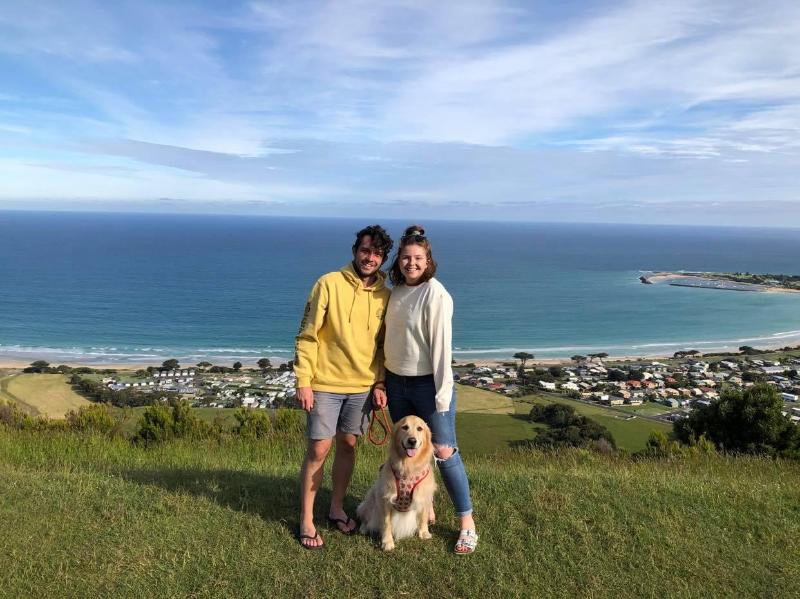 Dual Bachelor of Journalism/ Bachelor of Communication (Public Relations) alum Ashley Hanger placed first with her startup Stripped - a monthly subscription box for Type One Diabetics automating the resupply of basic products.
"A Type One Diabetic makes an extra 180 decisions a day – I can't even begin to imagine what that's like, particularly when I'm the kind of person who has trouble deciding what to have for dinner!"
"It's an overwhelming disease that consumes every aspect of your life."
Diabetes is close to home for Ashley.
"I see what my partner endures on a daily basis, and the drain it has on his mental and emotional health," she said.
"I'm hoping I can make life just a little bit easier, not only for my partner, but for the 119,000 Australians who have Type One Diabetes."
Ashley completed Ventures Curiosity in 2019, and saw Ventures Validate as the logical next step to gain further advice and take more action toward building her startup.
"More than anything, the program gives you confidence that no matter what your idea is, you can achieve it. There's no limits in the academy. It gave me real world insight into how my idea could come to life, while the mentoring team helped me brainstorm a road map of how to make it all happen."
The Ventures initiative is a ten-week program where participants focus on validating and testing their product-market fit and developing a sustainable business model.
The intensive program has participants conducting 100+ interviews with their potential customers, guided by leading entrepreneurs, innovators and industry mentors.
Entrepreneur in Residence Ran Heimann, said Ventures Validate is all about putting the Entrepreneur in their customers' shoes and seeing the problem from their point of view.
"It is not about asking their potential customers if they would buy their product. But instead, spend the time doing in-depth interviews with their target customers about their own experiences and pains in their own words," he said.
Ashley has her sights on partnering with pharmacies to bring Stripped to market.
"Look out for my ilab Accelerator application at the end of 2020, because I've got my sights set on taking Stripped nationwide!"
---
Ventures Validate Winners
1st $4000
Ashley Hanger
Stripped – a monthly subscription box for Type One Diabetics automating the resupply of basic products.
 
2nd $3000
Simaima Gordon
Resistance Bands – adjustable resistance bands that offer greater sustainability and reliability for competitive athletes.
 
3rd $2000
Richard Roth
Ikari Dojo – an independent game development studio releasing 'Brightstar', a roguelike game featuring space fleet simulation.
 
4th $1000
Anastasia Laczko and Aaron Coox
Stitchables -  helps kids to design and build customisable toys by turning their virtual designs into DIY stitched toy kits.