Over 140 UQ students put their entrepreneurial skills to the test for the inaugural Ventures Industry Challenge addressing and exploring solutions around the increasingly pressing issue of water scarcity.
The challenge was established in collaboration with industry partner WaterStart, a non-profit water agency that connects organisations and consumers to deliver innovative water solutions and was held in partnership with WaterStart's member organisations: Urban Utilities, Unitywater, and Seqwater.
The winners were Team SOL and comprised of Master of Engineering students Natalia Birch, Arnold Nieuwoudt, and Hayden Becker. The team devised an app-based solution that not only provides users with information about how much water they're consuming but also offers tailored water-saving suggestions and plans.
The solution came about after discovering there was a gap in the market between telling people to save water and actually getting them to do it.
"We simply noticed a gap in consumer knowledge. No one actually knew how much water they were using or where they were using it," Arnold Nieuwoudt said.
Team SOL's idea is specifically targeted at households, as they are the largest sector that could make the biggest impact on water conservation.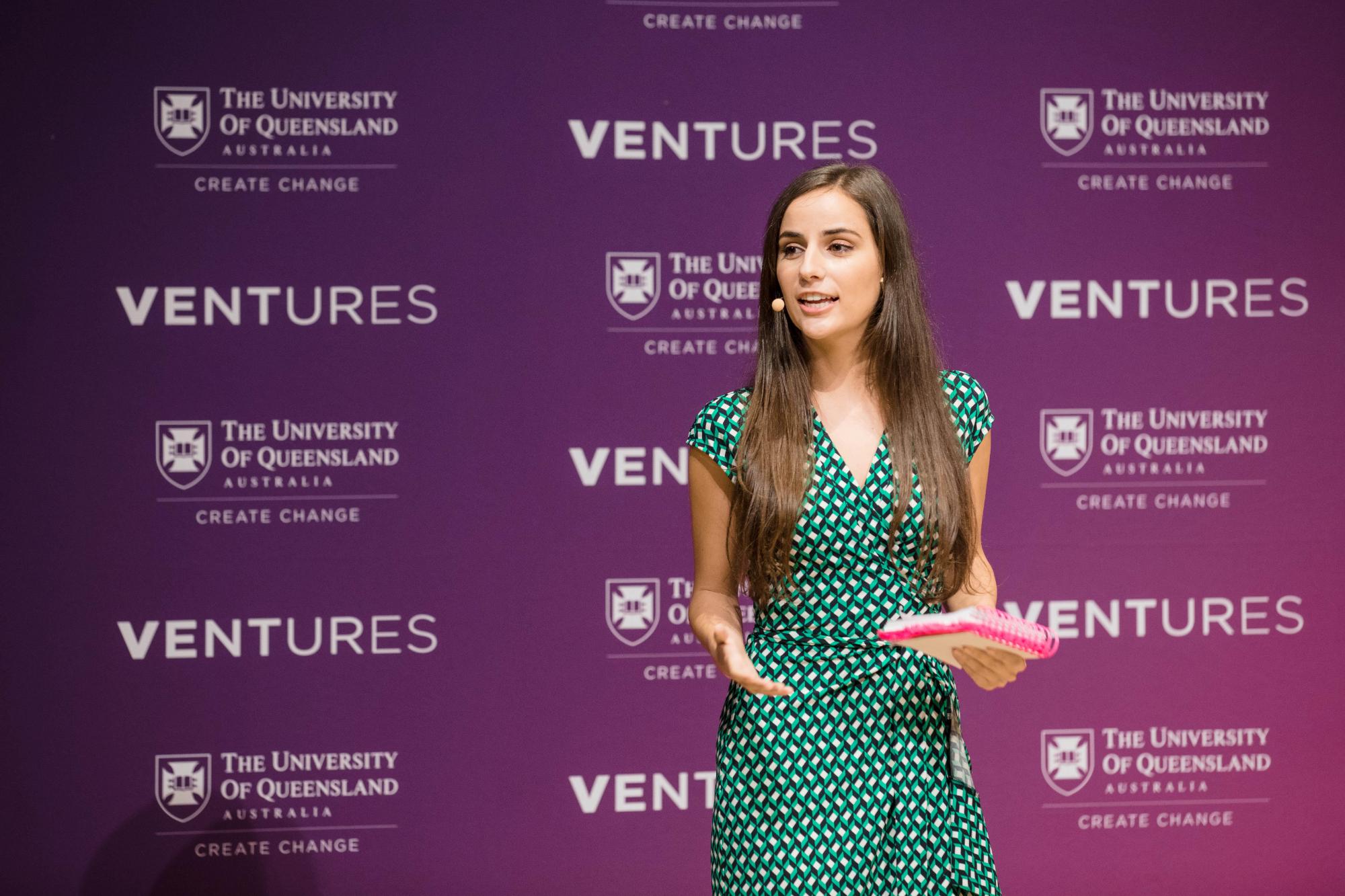 "Looking at the rising use of technology within the home, and the value individuals place on machine-learning and understanding their own water-use, we saw that smart water meters were an incredible opportunity that had not been utilised in households, which have the power to make the biggest change," said Natalia Birch.
They envision their technology developing in ways that will incentivise households to use water more efficiently, such as through household and community competitions and family-oriented projects.
"As we developed our idea we really became excited and optimistic about the competition as we realised the impact our solution could have for all sectors of society, and how significant the water and money savings would be if our solution was implemented," Birch continued.
As the first Ventures program that both Nieuwoudt and Birch have participated in, their positive experience has empowered and given them the confidence to bring ideas to life.
"The winning idea is not always the most complicated or intricate one. Sometimes the beauty of simplicity is all the genius you need," Nieuwoudt said.
He also emphasised the importance of communication in creating change, referencing that "The most powerful person in the world is the storyteller."
The team plans to continue to develop their water innovation solution and apply for the ilab Accelerator program, and have continued to network with the connections they made throughout the program.
"Our entrepreneurial journey has just began and if it wasn't for the help, support and encouragement of the Ventures team, as well as our course tutors, then we wouldn't have realised our passion for not only pitching, but for seeing our idea come to fruition, so thank you to all involved!" said Birch.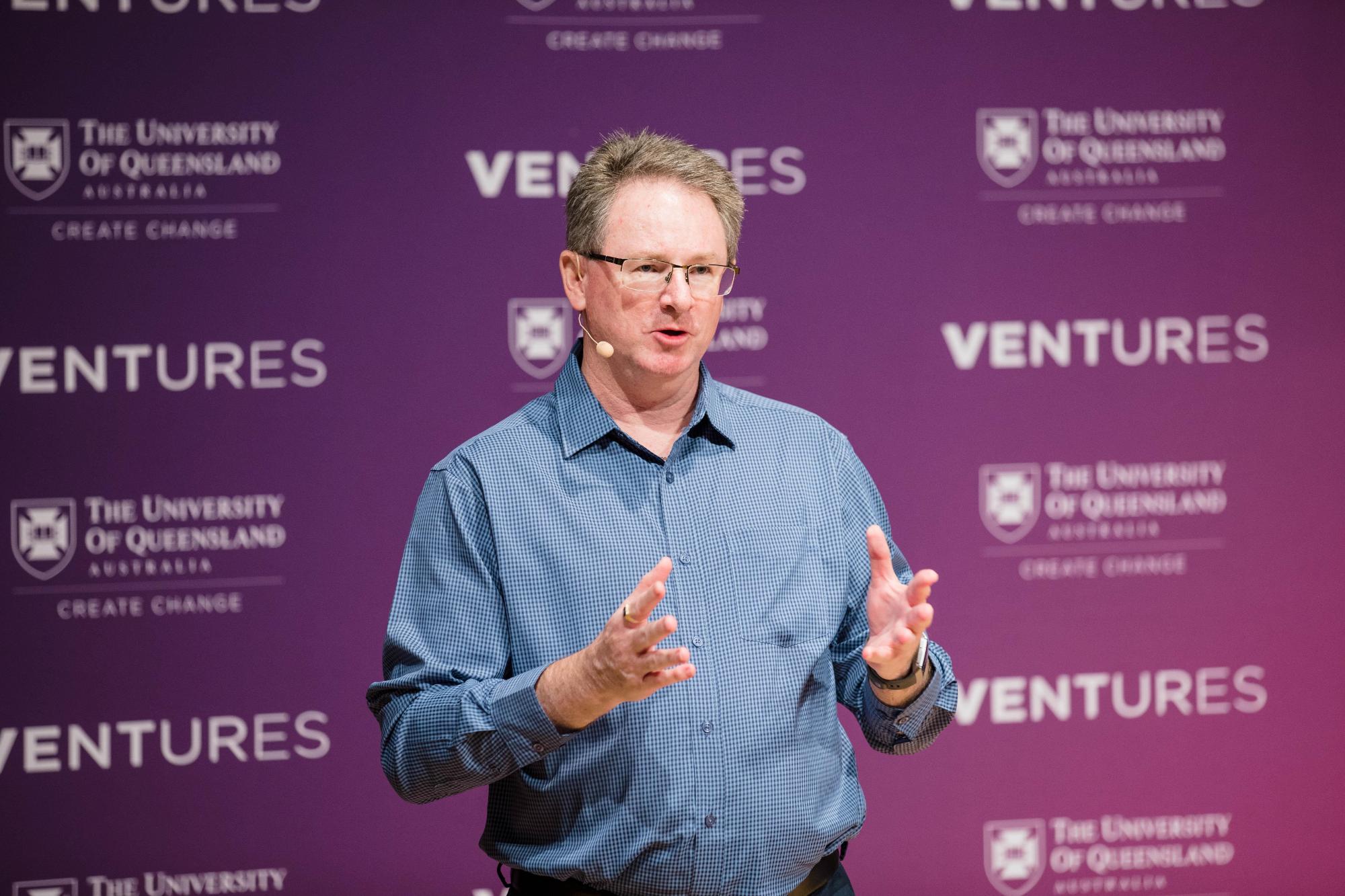 Team SOL competed with four other finalists at the pitch final with the top three winners receiving multiple prizes worth $15,000. 
The inaugural challenge had high levels of interest with over 40 multi-disciplinary teams participating, and reflects UQ's larger focus on sustainability.
During the ten-week process, UQ students from different disciplines were challenged to develop a solution to the problems surrounding water scarcity, such as water quality, pollution or community engagement.
The result was the development of diverse solutions ranging from smart water farms to hydration stations and community water projects.
Ventures Industry Challenge Winners
1st place $10,000:­
Arnold Nieuwoudt, Natalia Birch and Hayden Becker
Team SOL – raindrop in-house smart water meters and applications that enable customised water plans with community engagement and support.
 
2nd place $3,000:
Rashmi Chandra, Octovian Cletus Lawrence Vijayakumar, Sushma Purushothama Babu and Swathi Kannan
Watech – helping the community to know water better through water quality detection sensors.
 
3rd place $2,000:
Alice Strazzabosco, Beata Sochacka, K M Nazmul Islam, Mojtaba Moravej and Shenbagameenal Surendran
Droplets – a novel way to save water in backyard swimming pools
---
View the livestream recording over on the Ventures YouTube channel to watch the top 5 finalists pitch at the 2020 Ventures Annual Showcase event. Our judging panel of industry, government and university experts selected the winning teams that were awarded multiple prizes worth $15,000!