During Semester 2, 108 UQ students from diverse disciplines came together and put their entrepreneurship skills to use to help accelerate Australia's renewable energy transition.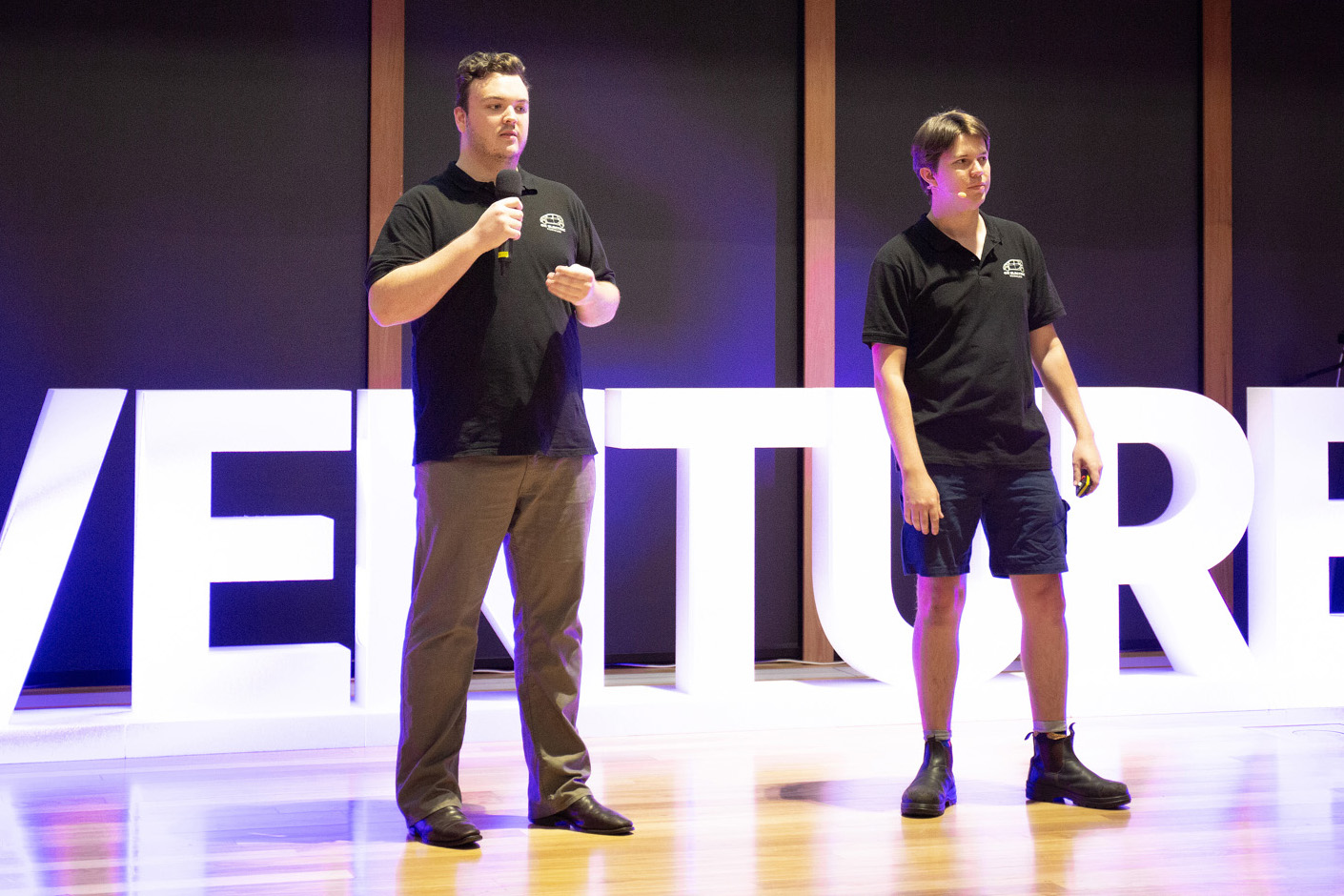 Now in its second year, the Ventures Industry Challenge in 2021 partnered with UQ Dow Centre for Sustainable Engineering Innovation in affiliation with Aurecon, St Baker Energy Innovation Fund, Tritium, the Office of the Chief Queensland Chief Scientist and the Department of State Development.
The 10-week challenge helped teams to ideate, develop and pitch solutions to assist Australian businesses to transition to renewable energy to be more sustainable and resilient for the future.
The winning team, Oz Electric Vehicles, including Bachelor of Engineering (Honours) student Jacques Hickey and Bachelor of Commerce / Economics Tom Mckay saw a gap in the market to provide aftermarket support for Electric Vehicles (EV).
"There are more than 5.6 million EVs in the world and currently after they pass manufacturer warranty there is very little support to keep them on the road," Jacques Hickey said.
It was Jacque's love for fixing bikes and cars that led him first to get involved in UQ Racing's (UQR) electric vehicle team, and then to take part in the introductory UQ Ventures programs back in 2017.
"When I eventually started fleshing out what would soon become Oz Electric Vehicles, UQ Ventures was the first place I thought of to learn more about executing a startup."
He saw the Ventures Industry Challenge as a great opportunity to pitch to industry partners and get feedback on their EV idea.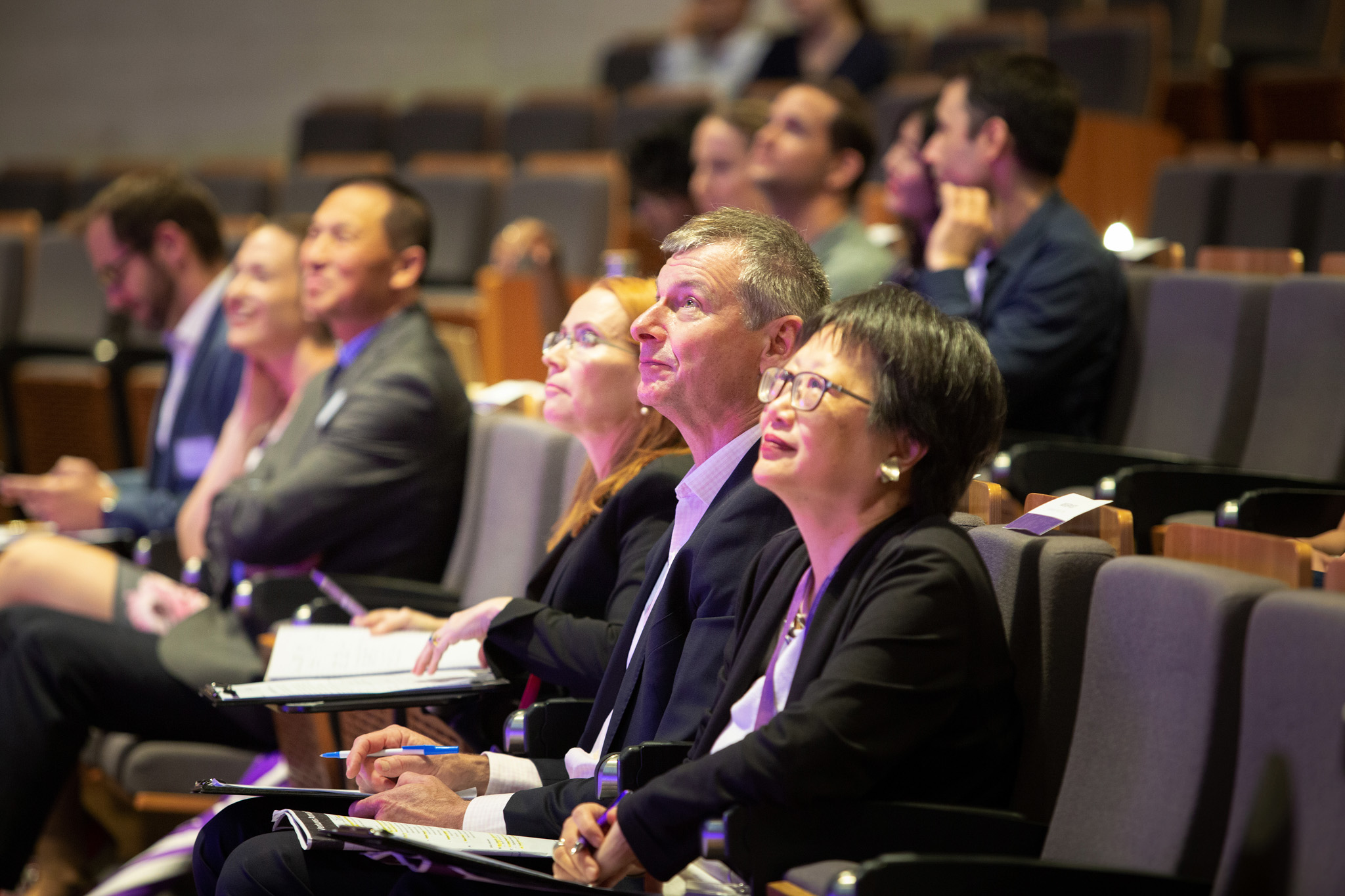 Five student teams were shortlisted to participate in the Ventures Industry Challenge pitch event, held as part of the Ventures Annual Showcase event.
Jane Hunter, CEO of Tritium and one of the judges at the pitch final said: "It was fantastic to see such innovative ideas and great quality pitches. This training ground will help grow the startup and innovation ecosystem in Queensland."
The team at Oz Electric Vehicles are currently working towards making a modularised kit form that can be shipped across the world.
---
Ventures Industry Challenge Winners
1st prize $10,000:




Oz Electric Vehicles

– extending the life of electric vehicles through aftermarket upgraded packs.




Jacques Hickey, Bachelor of Engineering (Honours) and Tom Mckay, Bachelor of Commerce / Economics.
2nd prize $5000




Solar Circle

– a decentralised mobile unit to recycle solar panels.




Xiaohong (Kate) Liang, Master of Sustainable Energy, Srishti Raturi, Bachelor of Environmental Management, Daniel Lake MBA and Maximilian Waaka, Bachelor of Engineering (Honours).
3rd prize $3000 and People's Choice $2000




Green Treasure

– stimulating local demand: linking biochar with mining rehabilitation.




Evelyn Alicia Gomez Juarez, Master of Environmental Management, Ching-Hsin Chou, Master of Arts in Chinese translation and interpreting, Maryam Sharifian PhD marine biology and Tzu-Chia Chang Master of Biotechnology.
View the
livestream recording
over on the 
Ventures YouTube channel
 to watch the top five finalists pitch at the 
2021 Ventures Annual Showcase 
event. Our judging panel of industry, government and university experts selected the winning teams who were awarded multiple prizes worth $20,000!