Article by Alek Zganec (UQ Writing, Editing and Publishing student)
The University of Queensland's new Entrepreneur in Residence, Zoë Black, will offer her expertise in social enterprise to help shape the future of UQ Ventures startups.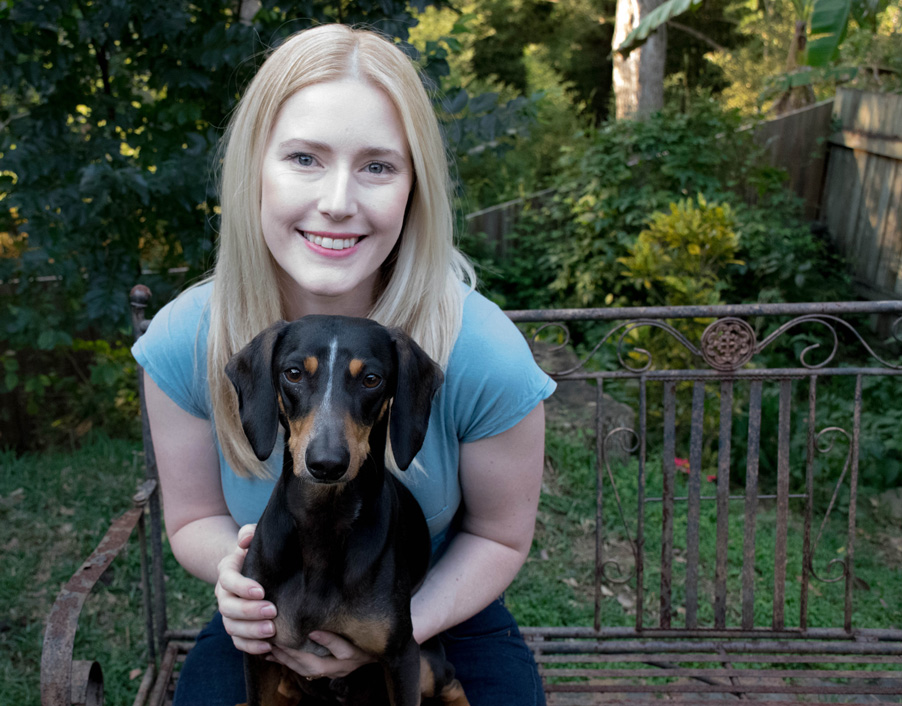 Zoë Black has made it her mission to help those in need – humans and animals alike. 
As the co-founder and CEO of Happy Paws Happy Hearts (HPHH), Zoë connects vulnerable people with RSPCA animals for mutual therapy.
"Part of the idea stems from my childhood," Zoë said.
"My parents were wildlife carers when I was growing up, and we always had animals in the house."
"I never imagined that my passion for animals and caring for the vulnerable could become a career for me!"
"It turned out two of my life passions converged after I saw first-hand how social isolation can have such a devastating impact on people, and on the other side how many animals were sitting and waiting in shelters."
"My co-founder Graeme Caplen and I thought surely these two big challenges could come together and support each another somehow."
Zoë has volunteered and worked for the RSPCA as its Business Partnership Manager, supported deaf teenagers as Chairperson of the Hear For You charity, and won UQ's Distinguished Young Alumni Award in 2018.
She exemplifies how a businesswoman with a bright mind and a kind heart can elevate others.
Now, Zoë steps into the role of mentor as UQ's Entrepreneur in Residence.
"I'm so excited to be a social Entrepreneur in Residence, because I see the next evolution of Ventures getting more grounded in social impact," Zoë said.
"I'm excited to bring that element of my experience from startup right through to social impact investing."
Zoë wants to give Ventures startups the vision to see what impact investing looks like in Australia and try to get more support for social initiatives.
"I hope to turn entrepreneurs in commercial ventures to thinking about how they could run their business with a social element, because it really engages the hearts and minds of their teams."
"Every business should be figuring out what kind of social giveback they want to do."
Head of UQ Ventures, Mr Nimrod Klayman, said his team wanted the next Entrepreneur in Residence to be someone who aligned with their vision to expand and offer more opportunities in ilab for startups with a social purpose. 
"We wanted to have Zoë not only as an expert, but as a role model for future social enterprise founders," said Nimrod.