Dr Anh Tran, a University of Queensland (UQ) Bachelor of Engineering (Honours) and PhD graduate, has big plans to develop her startup WeCook over the course of the 2022 ilab Accelerator program.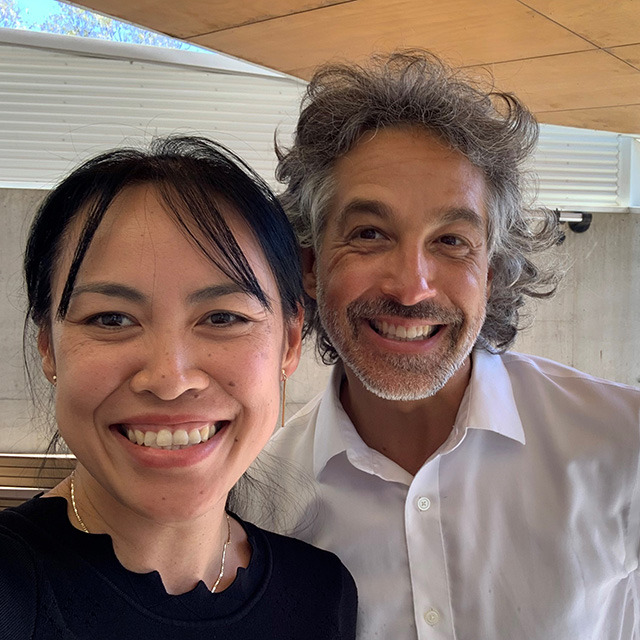 WeCook will be a subscription-based service that seeks to transform cooking and health for refugees in developing nations by providing access to electric cooking. 
Dr Tran was born in Australia to parents who spent time in a refugee camp before settling here, so the motivation for her social enterprise is a personal one. 
"As the daughter of refugees, I am very fortunate to have the opportunity to give back and do more," Dr Tran said.  
"I have a passion and drive to improve living conditions for refugees and bolster the humanitarian and development sector."
Not only does she have a personal motivation to set up WeCook, she also has the research and professional background to fit.
She has worked and volunteered with Engineers without Borders Australia as well as worked in partnership with the UN World Food Programme in Lesotho, Kenya and Armenia in her previous role with the Modern Energy Cooking Service programme based at Loughborough University, UK.
"Even though access to affordable and clean energy is one of the UN's Sustainable Development Goals, the problem is that energy for cooking is not a priority, because cooking is seen as a woman's role," Dr Tran explained.
"There's a massive gender divide. The decision-makers are men and women aren't empowered to make decisions."
Dr Tran said that improved health and social outcomes are at the core of clean cooking.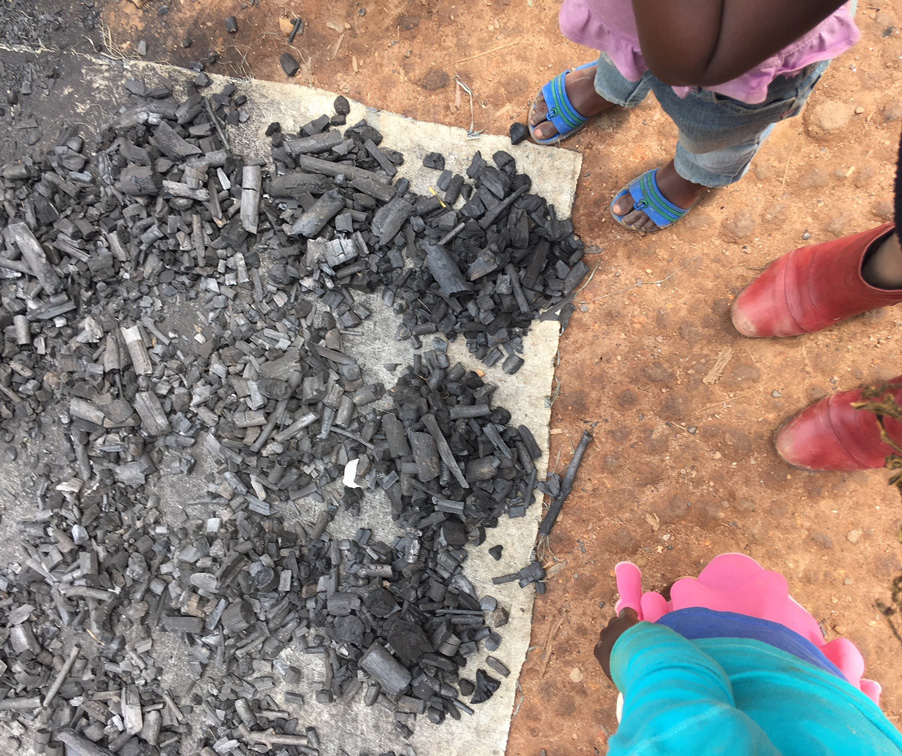 "The women in refugee camps cook in small enclosed huts for hours at a time.
"Because they cook with firewood, they are exposed to black carbon and fine particulate matter.
"This is really detrimental to their health – especially to their lungs – and since COVID, the problem is only more severe.
"And as the women mind the children, these already vulnerable groups are the most exposed."
Dr Tran explained that another problem that comes from cooking with firewood and charcoal is the negative environmental impact.  
"Electric cooking and WeCook will improve health, education, and the environment," she said. 
"It's a win–win!" 
Alongside Dr Tran is UQ researcher and WeCook co-founder Dr Andrew Pascale, as well as a team of volunteers.
Together, they plan to run WeCook as a fee-per-month subscription service, starting in schools in developing countries.
"One of the issues with development is that people provide just the equipment and nothing else," she explained.
"We don't want to create new problems by solving others.
"We want to provide a scalable product and service model, one that takes all considerations into account: operations, maintenance, delivery, and disposal.
"The idea of a service model for cooking is brand new – it's very innovative."
Dr Tran was attracted to apply for Ventures' ilab program because of its focus on social enterprise.
"UQ Ventures is socially aware, progressive, big on impact and creating a meaningful world," she said.
Dr Tran took her acceptance into the ilab cohort as validation that her model was workable.
"Even though our startup is brand new, it's been about five years in the making," she said.  
Their plans for the ilab Accelerator program are to set up the WeCook entity, finish the prototype, set up the pilot and start attracting funding.
"The dream is to have a million dollars by the end of the year," she said.
"The World Bank has a Clean Cooking fund of $500 million and they are able to work with public and private organisations – we just need to be set up as a business to work with them."
Though she sees the huge workload ahead of her, Dr Tran's outlook is one of overwhelming passion and optimism. 
"We've got the networks, the links, the research, the backing, the technology – now we just have to look at the innovative business model and make that work," she said.
ilab is one of the oldest running accelerator programs in Australia. This year is its 16th iteration, having supported 220+ startups attracting ~$100 million. 
Nimrod Klayman, Head of UQ Ventures, says working with WeCook reflects Ventures' solid commitment to include social impact startups in the ilab cohort.
"This also follows our pledge to SDG goal number five - Gender Equality - and our desire to support startups that can influence gender imbalance in the world," Mr Klayman said.
Ventures will also sponsor the Social Enterprise World Forum coming to Brisbane in 2022.  
---
UQ's 2022 Ventures ilab Accelerator program has awarded 11 startups with $10,000 in equity-free funding to help launch their ventures.
The 2022 startups range from social enterprise, community building and accessibility to nutrition, eco-packaging and STEM education.

Dr Tran is one of 10 female founders in the 2022 cohort out of 23 participants.
Angela

– Nightlife safety app that connects users to venues.

WeCook

–

Clean cooking subscription service for schools in developing nations.

Eclipse

–

sustainably creating nutritional proteins.

GoLocum

– Connecting locum doctors directly with hospitals.

Graphics Et Al

–

Software for easily creating accurate STEM visual aids

.

Lean Systems

–

Data collection for manual-assembly manufacturing.

Lewi Software

–

SaaS for Process Engineering and Manufacturing.

The Network Loop

–

Dual solution for everyday investors and startups that combines equity crowd funding with entertainment to make investing and raising capital more accessible.

Tradii

–

SaaS for the construction industry.

Uuvipak

–

Compostable packaging alternative: strong, environmental, biodegradable packaging made from waste.

Vacayit

–

An audio storytelling platform for blind tourists.
 Media: UQ Ventures Head, Mr Nimrod Klayman, ventures@uq.edu.au, +61 7 3443 2739. Ventures' photos: Josie Dietrich.