Commerce and law student, Tom Bizzell, is no stranger to the world of startups. In 2020, he co-founded WakeShare to help the shipping and trucking industries reduce their carbon emissions, which won multiple global startup awards and he currently works as a product analyst for Layer, a video game product placement startup.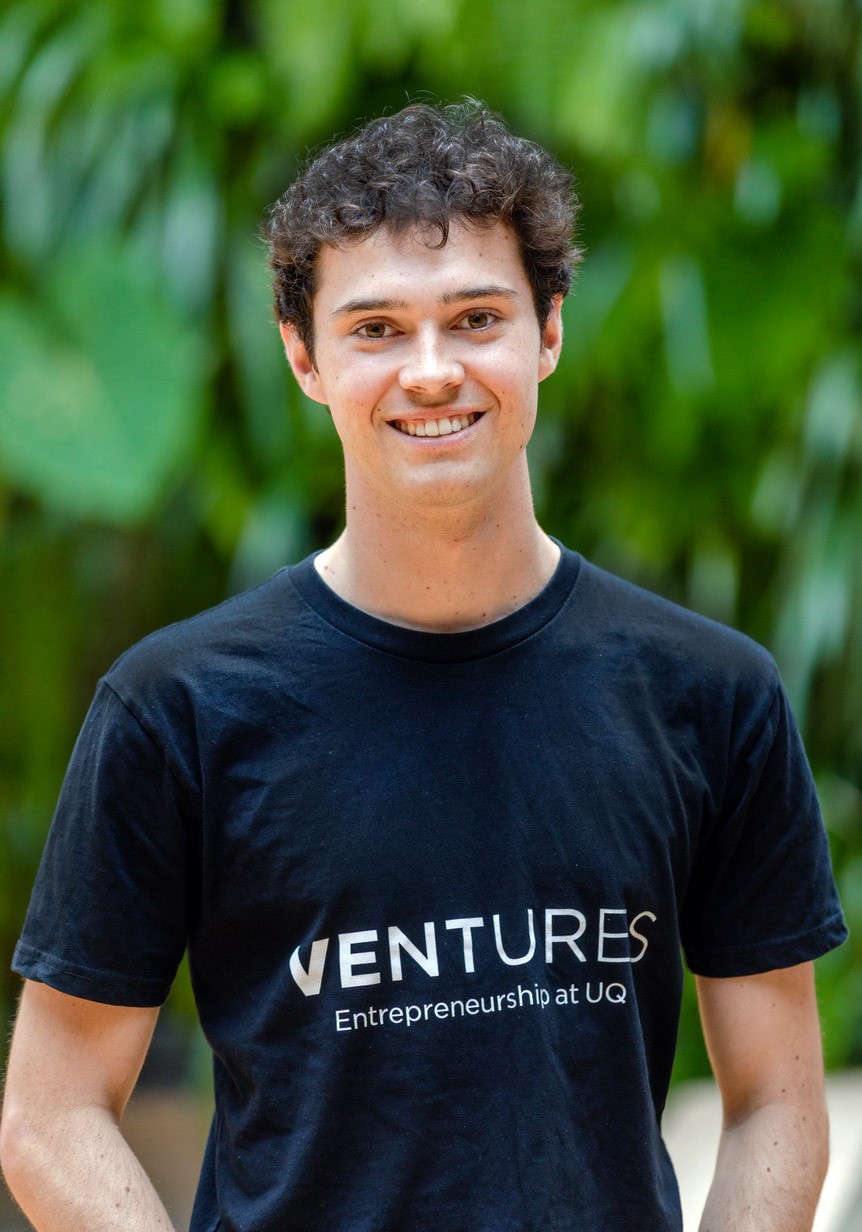 WakeShare seeks to address the hurdles to platooning in shipping and trucking for the purpose of increasing fuel efficiency. The WakeShare team are currently participating in the Blackbird Ventures' Giants program, gaining mentorship from people at some of Australia's top startups including SafetyCulture, Atlassian, Stripe, plus VCs and angel investors.
Prior to WakeShare, Tom launched an app to help farmers of fresh produce circumvent broken international supply chains due to COVID-19 by facilitating the creation and operation of small suburban pop-up shops selling local produce.

Also during the pandemic, Tom turned to helping people to #Reconnect, becoming one of 20 students worldwide to win the Reimagine Challenge 2020 scholarship, launched by former CEO of Google, Eric Schmidt to source strategies to build back better from COVID-19. The #Reconnect strategy proposed a new social movement to increase the provision of mental health first aid by encouraging reconnection with old friends.
Tom Bizzell's wealth of experience in the startup ecosystem and from his own ventures is what he'll bring to the job of Chief Student Entrepreneur, sharing and inspiring the next wave of innovators in the UQ community.
Mr Bizzell said he is excited to play an important part in shaping the student entrepreneurship experience at UQ. 
"The entrepreneurship initiatives at UQ have had a huge impact on my journey to date," said Tom.
"It will be great to help and see more members of the UQ community being positively and significantly impacted by the Ventures programs."
"I think that our time at university shouldn't just be remembered as the years we sat in a library and did our coursework. It should also be the time we put effort into chasing our curiosities, seeking to discover more about the world through direct experience and using the energy and freedom unique to university students to have a go at impacting it."
"I can't think of a better way to enrich my time at university than pursuing a real-world problem, learning from the people who face it and collaborating with the UQ community to address it."
"I hope this role will give me the platform to champion other students to learn and practice entrepreneurial skills while at university."
Head of Entrepreneurship, Nimrod Klayman said Tom's energy, experience and passion in this space will help engage and inspire students from across campus.
"His drive is infectious and as a young founder he's able to demonstrate to the UQ community another way our ideas can have an impact in the real-world."
Joining Tom Bizzell in the Ventures student team are seven Ventures Ambassadors who will represent their faculty to promote entrepreneurship initiatives broadly, help run community events and engage with new students.
Mr Bizzell is passionate about engaging more students who don't necessarily see themselves starting a business in the future.
"The frameworks you learn in entrepreneurship programs and the skills you foster when working to understand a problem, collaborating to build a solution, and pitching are some of the most versatile and valuable skills for any role."
"I hope I can encourage people to have a go and see for themselves."
---
Meet the 2022 Ventures Ambassadors