In March, 49 students from across The University of Queensland came together to devise novel solutions in the community health space.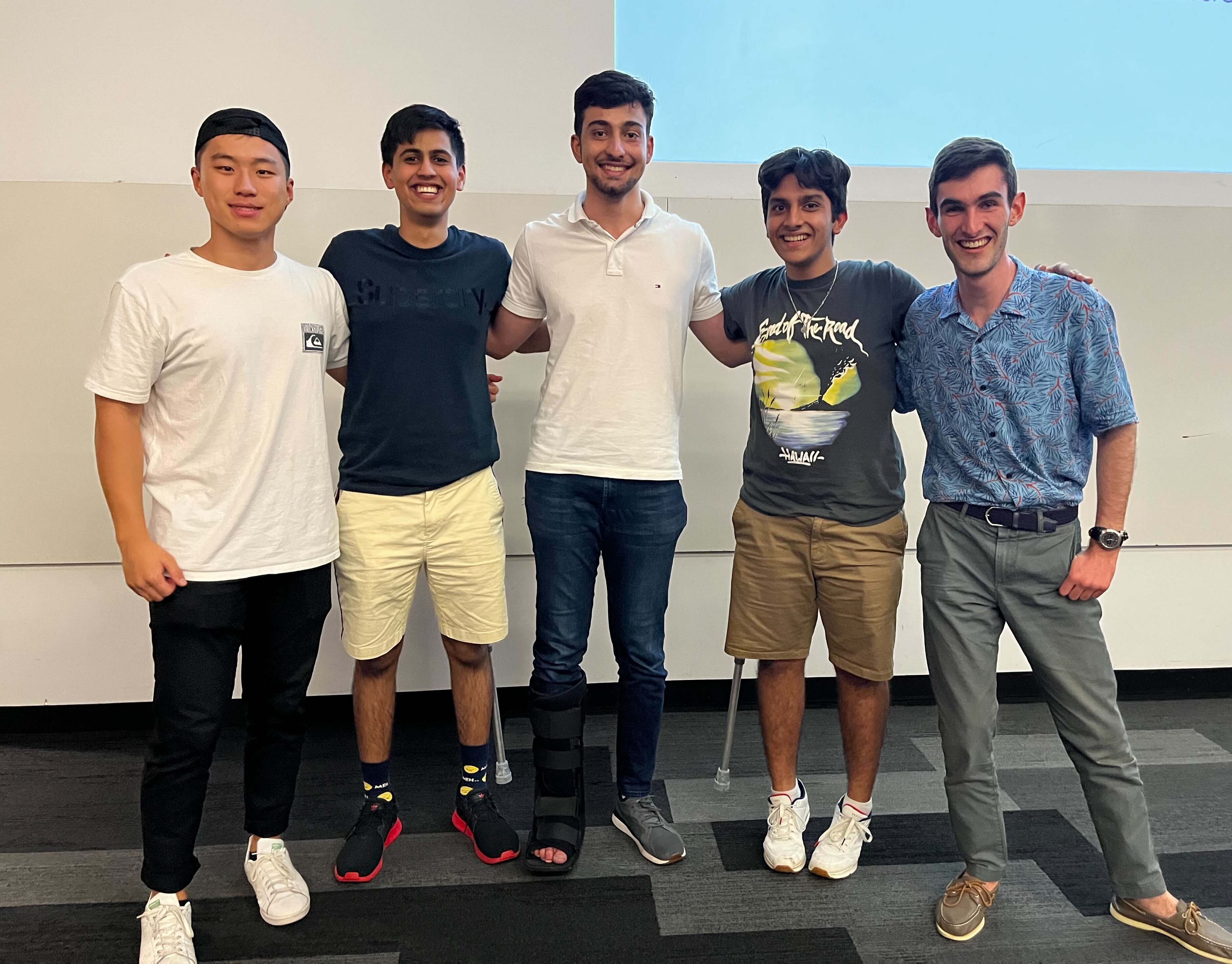 The Community Health Hackathon was supported by leading international health technology company, Philips.
Over the intensive two-day event, 14 teams innovated and pitched for a share in $7000 responding to the challenge – how can we improve access to health and wellbeing services to enable our communities to thrive?
The ideas ranged from mental health monitoring solutions and surgical wound tracking to medical literacy initiatives and posture correctional monitoring software.
The winning team, Back Ops, included engineering, pre-med and computer science students who drew upon their own personal experience of getting back pain after long days studying in front of computers.
After learning how significant back pain is both in Australia and globally, affecting 40 per cent of all Australians, Navid Shamsi, an electrical and biomedical engineering student said:
"We developed the PAT (Postural Awareness Tool).
"PAT uses AI to continuously monitor your posture and essentially give you a PAT on the back to fix it.
PAT aims to reduce back pain caused by incorrect posture, targeting mainly the ever-growing office-based population."
During the hackathon, students were supported by industry mentors and Ventures staff and had the opportunity to network with key industry leaders including the hackathon's judging panel.
Back Ops' team member Kunwar Singh, computer science and engineering student, reflected on the confidence and exponential learning he gained from participating in a hackathon for the first time.
"The whole experience was life-changing, being my first hackathon, I have definitely taken a lot from the experience," Singh said.
"As any team we faced our fair share of roadblocks and differences in perspective but overall, I'm very grateful we kept an open mind and had our breakthrough moment that really showed us what we were capable of achieving."
---
Community Health Hackathon Winners
1st prize $4000
Back Ops – postural correction via app position monitoring, subscription model
Felix Hall, Milind Bordia, Kunwar Singh, Navid Shamsi and Jack (Sixiang) Feng.
2nd prize $2000
Code Cats – early cancer diagnosis Nanopore sequencer in pharmacy/clinic rural areas a decentralised mobile unit to recycle solar panels.
Oliver Hughes, Sanjana Tule, Brad Balderson, Ariane Mora and Aaron Mussig.
3rd prize $1000
Chatstat –

Social media language monitor to identify early mental health indicators.


Lawrence Kusz, Shen Deng, Ruiwen Zhang and Huang Hsueh Wei

(

Nelson

).