A 15-year-old Brisbane entrepreneur is on a mission to support local pandemic-affected businesses, reduce road congestion and help motorists using tolls in Brisbane, Sydney and Melbourne save time, money, fuel and stress by launching a new toll cashback service — Tollz.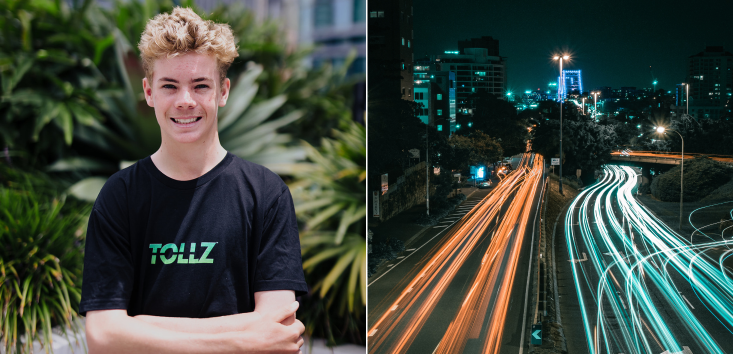 Tollz founder and Brisbane student Henry Coward started the business after winning a The University of Queensland Young Entrepreneurs competition at 14 where entrants were challenged to find a solution to local problems.
Coward, who spent a year working on his idea, has launched the toll cashback program nationally with a network of thousands of products and brands such as Big W, Hellofresh, Subway, Virgin and Booking.com so toll motorists can start travelling for free by making everyday purchases.
According to the Tollz website, when you use the special Tollz online shopping links or connect a credit card to Tollz and shop at participating retailers in-store, Tollz technology automatically provides the cashback on offer through to the Linkt toll account details that have been provided.
Since launching nationally this year, Tollz has more than 300 users and growing, who have spent thousands on everything from their daily coffee to new car tyres, flights, and even Mother's Day gifts.
Businesses keen to join can sign up for free to allow customers to start saving on tolls by making everyday purchases in-store or online.
Coward said with the cost of living rising exponentially, local businesses still struggling post-pandemic, and people wanting to get home to their families faster, Tollz was a win, win, win.
Read the full article on SmartCompany
This article was published by SmartCompany. 
---
7News Australia Interview