Naajihah Mahmood is a true Ventures superstar. She's completed the full suite of Ventures opportunities, from the introductory Curiosity program, all the way to the penultimate ilab Accelerator where she presented her startup to 350+ people at the annual Pitch Night event earlier this year.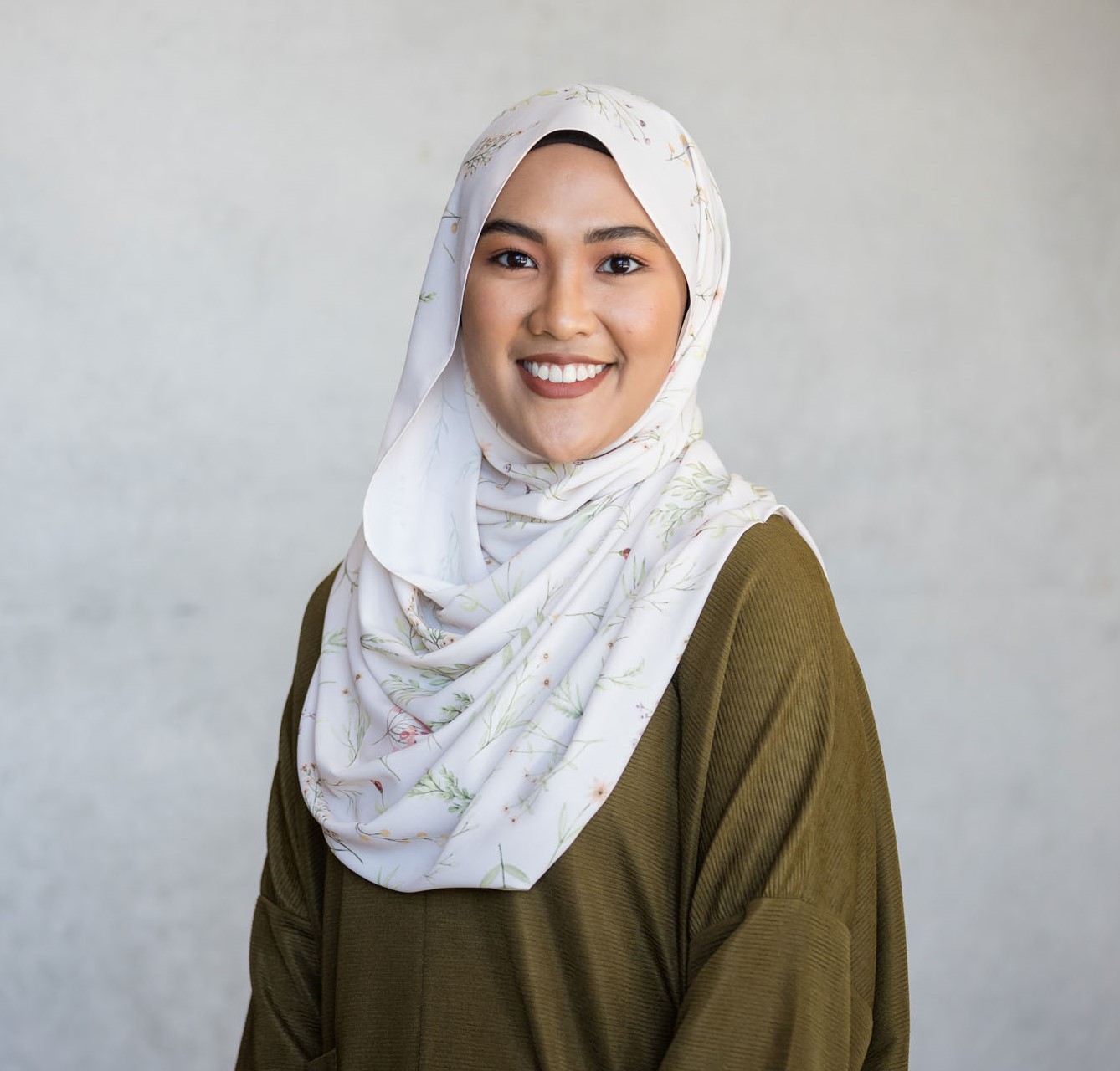 The food science grad is currently working as a food safety auditor in a halal export abattoir. In her spare time, she's using her degree-specific knowledge and work experience to create HalalBee – a solution to help the Muslim community more easily find nearby halal food options.
Growing up in Singapore, Ms Mahmood was accustomed to the robust governing body that certifies halal food and beverage outlets. However, in Australia the halal certification industry is privatised, complicating both centralisation and funding.
Ms Mahmood moved to Australia mid-2014 to study and has since met her now husband and settled down in Brisbane.
"To this day, I still struggle to find halal food options near me," she said.
"Food is our sustenance and part of our culture. It makes me happy to be able to eat an amazing, delicious meal, especially one that I can share with someone."
"The problem that I'm solving isn't just for the Muslim community that has been living here their whole life. It's for the next Muslim immigrant or international student who walks through the door seeking a better education, life – you name it!"
"If I can ease this tiny bit of struggle for them, then I have done my job as a Muslim."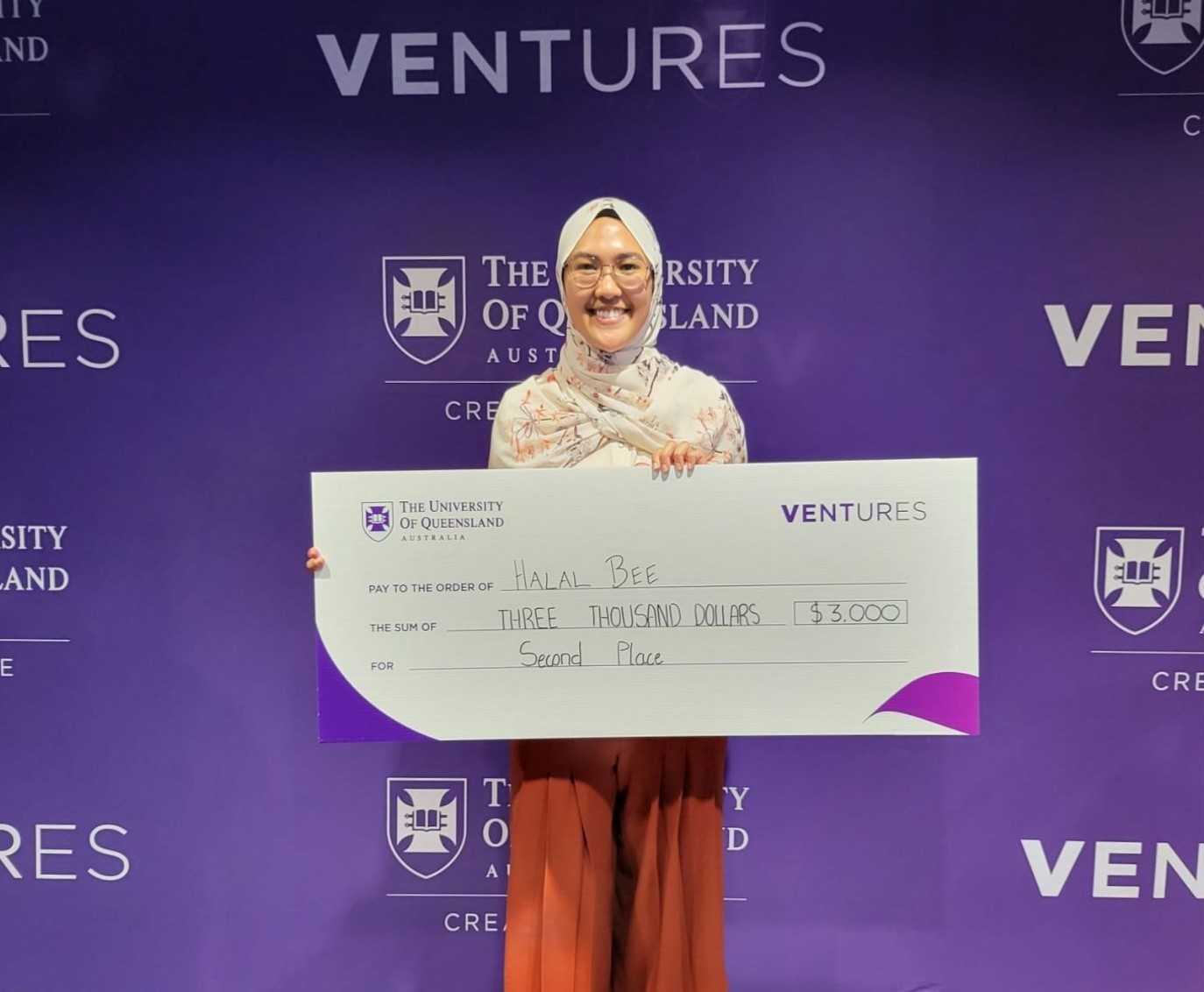 Ms Mahmood sings the praises of the Ventures' team encouraging her throughout her journey to develop her skills and gain the confidence to take her idea to new heights.
She began her journey with the LeadHers confidence-building program for women when she was struggling to open up and trust her own capabilities.
"I needed a confidence boost, especially to work on the idea that was brewing inside of my head."
During the LeadHers program, Ms Mahmood pitched her idea to a Ventures team member who told her about how she could keep learning and developing her idea throughout the Ventures programs.
"I went home that day and looked into the programs more. That's when I waited for Semester 1 to roll around and joined Curiosity."
"Due to full time work and time constraints, I needed to approach my idea systematically and that's what the UQ Ventures programs provided me."
"Next thing I knew, I was in the ilab Accelerator program."
---
Interested in getting involved in Ventures Semester 2 programs? Applications are now open.
Key learnings
Explore Naajihah's key learnings and how these helped her to build the skills and confidence to transform her idea into a startup.
LeadHers – a confidence-building program for women at UQ
Eliminating the word "just": The biggest challenge for me is opening up and asking for help. I'm still learning to do this and it's one of those things that takes a lot of practice and application in real life. Since the program, I have screened the way I write my emails a lot more, in order to minimise phases like 'just' – a passive phase that appears as if  you are apologising before making a request, i.e. 'just checking…'
Curiosity – gain the skills and mindset to innovate like an entrepreneur
Not only critical thinking, but also learning about design thinking: Science or any STEM courses encourage you to think critically on why a problem arises and to challenge it. Similarly with design thinking and the double diamond theory, it is more of finding out what the problem is, finding a solution, and to keep reiterating the solution until it works using the design thinking principles.
Validate – validate your venture and take the first steps to make it a reality
Ensure people have the problem and that they want a solution: I had validated the problem I was seeking to change and there were so many aspects to the program that could be seen through multiple angles. The Curiosity program's design thinking principles helped me prepare for Validate. Once I had several problems mapped out, I could focus on one of them and validate the viability of that solution.