Returning to study is a big decision – and not without challenges. But the long-term benefits – from career satisfaction and following your dream, to financial rewards, networking with like-minded people and experts in the field, and being at the 'knowledge' forefront of the industry you're passionate about – can be well worth it.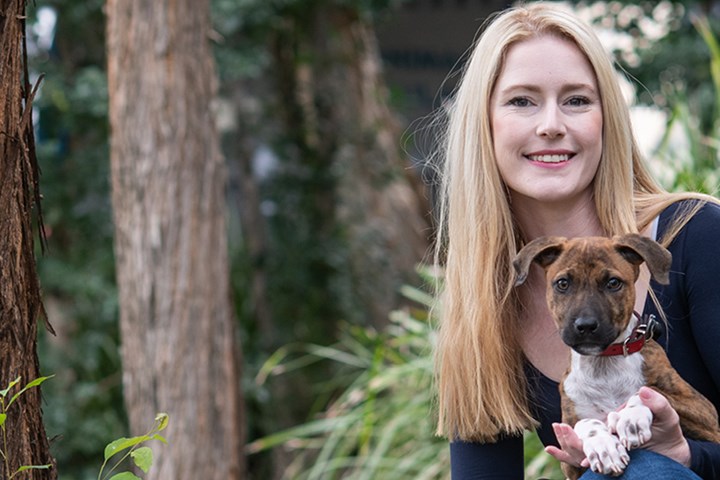 For Zoe Black, deciding to do an MBA was all that and more – a total mindset shift, but one that would support a complete career change. Zoe was working in a demanding job in the construction industry but had a deep desire to be doing a career that aligned with her personal values.  
That decision would then go on to support her in achieving her dream career – helping others.
With over one million people in Australia experiencing social isolation or exclusion every year, and over 124,000 animals at the RSPCA alone waiting to be adopted, Zoe decided she was going to start helping people and animals with the magic of the human-animal bond.
While some would see large-scale social challenges as too overwhelming to tackle, Zoe launched Happy Paws Happy Hearts (HPHH) to bring animals that need new homes, together with people suffering from social exclusion.
"I started HPHH because I'd seen first-hand two large social challenges that needed addressing," she says. "On the one hand, we know there is a growing number of Australians experiencing social isolation or deep social exclusion, and on the other, there are tens of thousands of rescue animals waiting in shelters for their new homes. The opportunity was to bring the two together for enriching experiences." 
Read the full article on Marie Claire
---
This article was originally published on Marie Claire.