University of Queensland graduates have made a device that's a non-surgical alternative to cochlear implants. Accepted into UQ's accelerator program, UQ Ventures' ilab, in 2017 the team have now moved their technology from a working concept to a reality. 2020 is their year!
Three years into working full time on their medical technology startup, Augmented Bionics is now a finalist in the Falling Walls Breakthrough of the Year 2020 awards and yesterday they announced the successful closing of their $650,000 investment round lead by IP Group PLC  and supported by Artesian (Alternative Investments).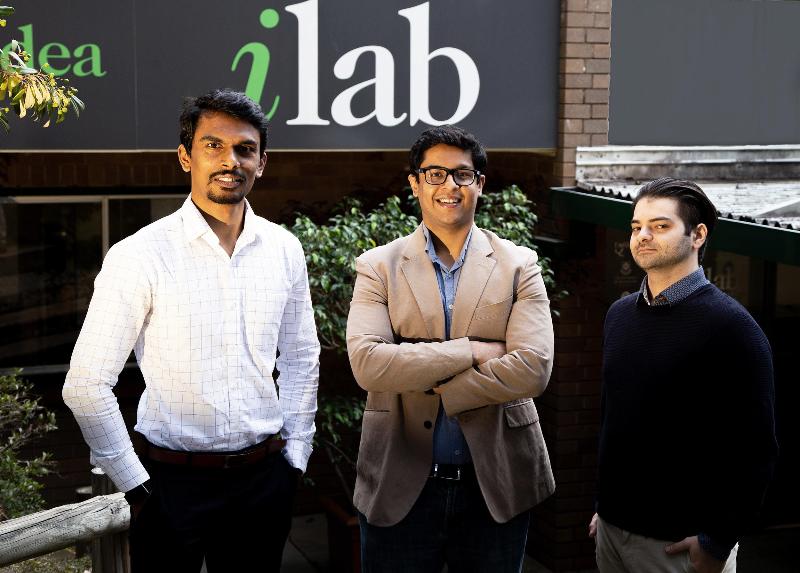 Founder and CEO of Augmented Bionics, Viraj Agnihotri, joined UQ in 2016 with his vision to build the non-invasive bionic ear. While doing back-to-back master's at UQ, Viraj (Master of Technology and Innovation Management '17, Master of Engineering Science '17), met his co-founders Nicholas Jabbour (Bachelor of Science '15, Master of Biotechnology '18) who provides the biological knowhow behind hearing loss and Mahanthesh Chandra (Master of Engineering Science (Management) '17) who works on the core electrical engineering behind the technology.
Augmented Bionics uses transcranial magnetic stimulation (TMS), technology to activate the hearing nerve without surgically placing a device next to the nerve, as cochlear implants do. TMS is already FDA approved to treat depression and obsessive compulsive disorders.
For people with a mild hearing loss, hearing aids suffice, but for those with profound hearing loss, they need a cochlear implant placed into the skull by surgeons. A cochlear implant is a small electronic device that provides sound to a person by stimulating the auditory nerve.
Viraj gives the analogy of the cochlea as a microphone connected via wires to the brain.
"The microphone's job is to convert pressure waves of sound into electrical signals," he said.
"What happens with hearing loss is that the microphone does not work properly, but the wires do."
Less than 5 per cent who need a cochlear implant have them, and those who do get them are normally from high-income countries.
If you consider all age groups globally, it's less than one per cent getting access to implants. This was another major factor for founder, Viraj, who explained that for the price of a cochlear implant a person in his home city in India could build a small house.
"The manufacturers of cochlear implants have sold around 700,000 units. However, there are around 70 million people who would benefit from them," he said.
Chief Technology Officer Mahanthesh always wanted to create something instead of work for someone else.  
"I rejected a full time job offer to work on Augmented Bionics," he said.
"At times, when I had technical difficulties and had to work them out alone I wondered if I'd made the right decision.
"But then we reached certain milestones, like getting the prototype working properly and getting investment and positive results – and – this is when you know you're doing the right thing!"
The startup used ilab's funding of $10,000 to get the patent for their product. Since then, the team have been independent and worked out of ilab's Long Pocket campus.
The journey for medical devices such as Augmented Bionics to reach the market is long and you need three things to make it successful: a solid plan, expertise, and infrastructure for research with capital.
Augmented Bionics already has the first two. Market validation included extensive interviews with doctors and users of hearing devices, and advice and mentorship from UQ researchers and UQ's commercial arm, UniQuest.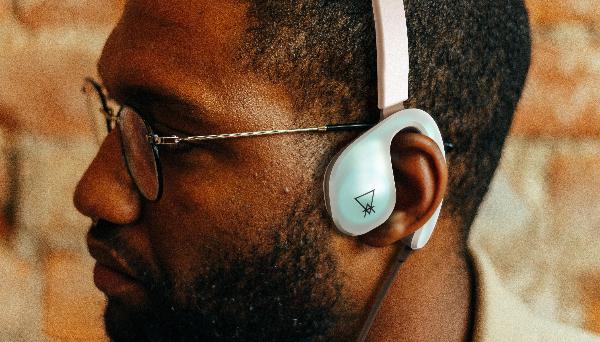 In 2018, the startup received $200,000 from Melbourne's MedTech Actuator and inclusion in a six-month accelerator program specifically for medical devices backed by the Australia based VC fund Artesian.
The following year, they met representatives from university-centred VC group IP Group PLC (headquartered in the UK) at a pitching event organised by the Queensland Government within the BIO 2019 conference in Philadelphia, USA. This would lead to yesterday's funding announcement.
To get funding to support a trial of their technology took two years of hard work and travel to Melbourne, Sydney, Singapore and America.
Augmented Bionics is now collaborating with researchers from Macquarie University and UNSW Sydney to conduct guinea pig testing – literally – in Sydney.
The trial has been delayed due to COVID-19, but will go ahead this year as planned. Augmented Bionics can't fly to Sydney to meet with the researchers, but will conduct the experiments via Zoom instead.
However, the startup doesn't want to stop at hearing. The team want to use the same technology that can remotely stimulate nerves inside people's heads to help blind people see again and people with stroke, spinal cord injury, Alzheimer's and Parkinson's to regain some brain function.
Nicholas explains that he always wanted to do something that combined technology and biology.
"The need for this device became real to me when I first saw the switch on for a ten-year child after a cochlear implant," he said.
"It was incredible to see him respond to his mother's voice for the first time.
"With Augmented Bionics, there's no risk of injury to the child and it's highly affordable.
"I like that we're pushing to do something that's never been done before."

This month marks the 20-year anniversary of ilab: making it possible for people to accelerate their big ideas into careers of their own choosing! Augmented Bionics is one of many success stories worth celebrating.