Original article by Sophie Ader, Uniquely Australian Foods, published 13 December 2021
Australian Research Centre (ARC) staff and students learnt about how to take native botanical products to market in an all day workshop supported by UQ Ventures in December 2021.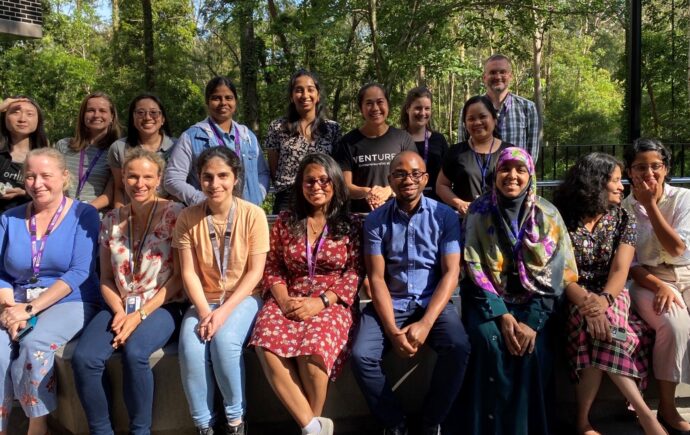 The day opened with a special panel of Indigenous and non indigenous partners and special guests, who spoke about their own experiences of the native botanicals market, the challenges they and others in the industry face and opportunities available, and gave staff and students some hints, tips, and insights from what is a complex, but incredibly promising industry.
The opening Panel comprised including Michelle On (Owner & Managing Director) from Kiril Park Wild Harvest; Cate Cahill (Managing Director) from Kaiyu Superfoods, Rhonda Renwick (Chief Executive Officer) from Kindred Spirits Enterprises, Jordan Bruno (Marketing Director) from Roogenics and our very own Associate Professor Heather Smyth (Deputy Director) from the ARC Centre.
Emily de la Pena, the ilab Manager from UQ Ventures, then facilitated staff and students through a process to create innovative product and business ideas and opportunities, given the context and scene set by the guest panel.
The day saw the group brainstorming a range of different ideas, shortlisting the best of these concepts, thinking in a bit more detail about these ideas and the people who we will need to pitch to. The day ended with each group pitching their chosen idea back to the larger group at the end of the day, to much applause and excitement.
Feedback about the session was extremely positive – it was highly engaging and motivating, and the group has a number of tangible ideas and options it can move forward with in 2022.
---