At 15 years old, Finn Larson took his first steps on his entrepreneurship journey.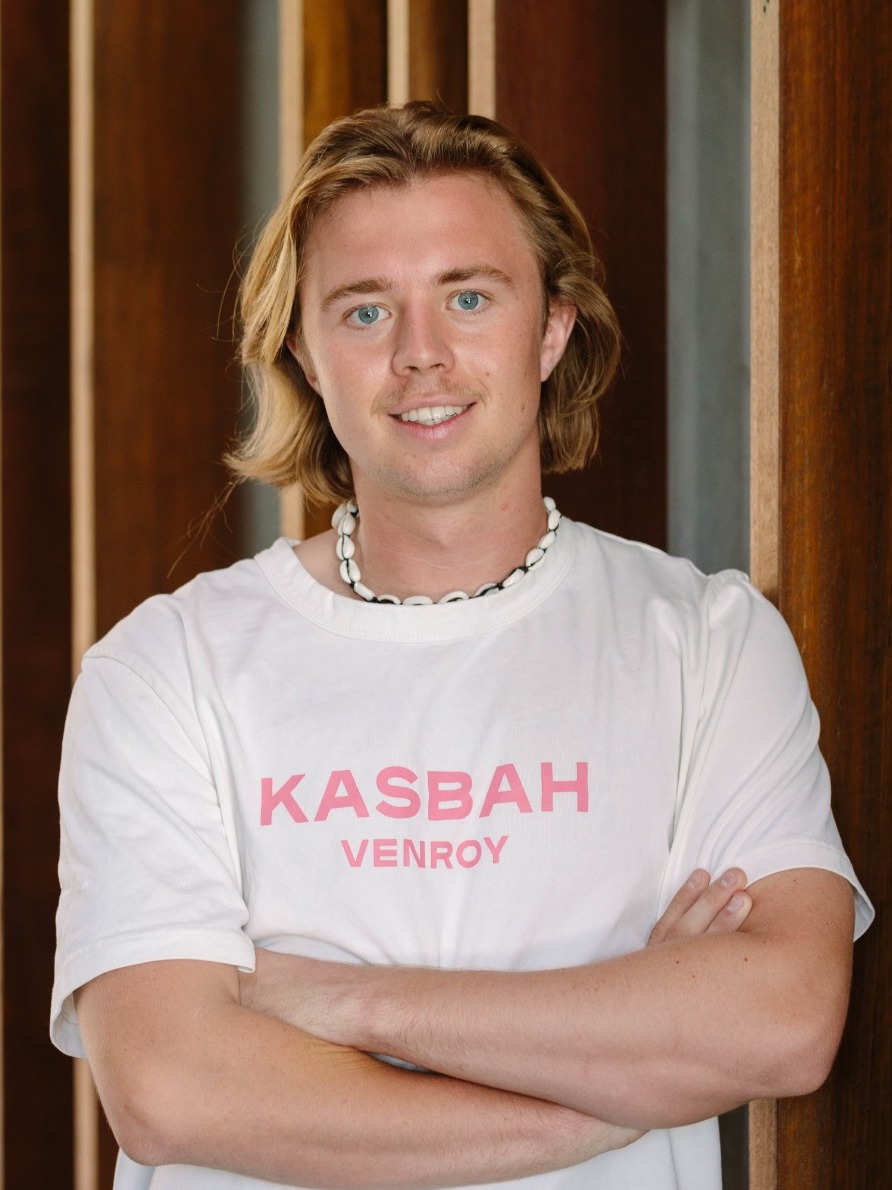 As a high school student, Finn visited a trade fair in Guangzhou, China, with family, which inspired him to start a business importing containers of kayaks and electric scooters into Australia.
Now in the fifth year of his commerce and law degrees, Finn has launched several startups, and won multiple startup competitions.
In the middle of last year's Brisbane floods, Finn and a fellow student pulled an all-nighter to build out 'Support a Mate' – an online platform that connected volunteers to those in need during the floods.
"The following morning we launched an organic PR campaign resulting in being interviewed on two TV stations, three radio spots and several news articles."
"In the end, 10,000 people engaged with our platform and we were able to assist 80+ households in need."
Finn's motivation to apply for the Chief Student Entrepreneur position stemmed from his experience as Secretary and President of UQ Innovation & Entrepreneurship Society (UQIES).
"I worked alongside a dedicated team of volunteers to significantly increase student membership from 100 to over 450 students, making it the largest and most active student entrepreneurship society in Australia."
"I'm eager to take the lessons I learned from my experience with UQIES and apply them to creating a similar culture around student engagement in the wider UQ ecosystem, with the goal of fostering a supportive and thriving environment for student entrepreneurs."
Alongside his involvement with UQIES, Finn has been an active Ventures team member and participant throughout his studies, including being a Ventures Ambassador for two years running, a Ventures High School program facilitator, and program veteran.
In 2020, Finn took part in the Ventures San Francisco Startup AdVenture alongside coffee specialist startup Fellow, where he now works remotely as a Product Manager.
"San Francisco Bay Area serves as a melting pot of talent, capital, and ambition. The UQ Startup AdVenture is unlike any program offered by an Australian university. It provides students with opportunities to immerse themselves in the thriving startup ecosystem, build connections and broaden their perspectives."
"Working for a US startup, you experience first-hand the pace of innovation, by constantly pushing boundaries and challenging the status quo."
Head of Entrepreneurship, Mr Nimrod Klayman said Finn has been a dedicated member of the Ventures community throughout his studies.
"Finn's wisdom and knowledge of both the UQ and broader global startup ecosystem is commendable and will help guide new students to get involved with entrepreneurship at UQ."
As the incoming Chief Student Entrepreneur, Finn is looking forward to engaging with students from diverse and typically underrepresented disciplines and backgrounds.
"Unique perspectives and experiences are essential for driving innovation and creating a vibrant entrepreneurial ecosystem."
"I'm excited to learn about the innovative projects and frontier technologies that students are pursuing, and assist them in navigating the broader ecosystem."
Joining Finn in the Ventures student team are seven Ventures Ambassadors who will represent their faculty to promote entrepreneurship initiatives broadly, help run community events and engage with new students.
---
Meet the 2023 Ventures Student Ambassadors