UQ Business School alumnus Ocean Cheung is the perfect example of where exposing yourself to entrepreneurship programs at university can change your life on graduation.
In January 2020, Ocean joined a long-running education technology and services company from Australia as their Programs and Marketing Coordinator in their first Queensland office.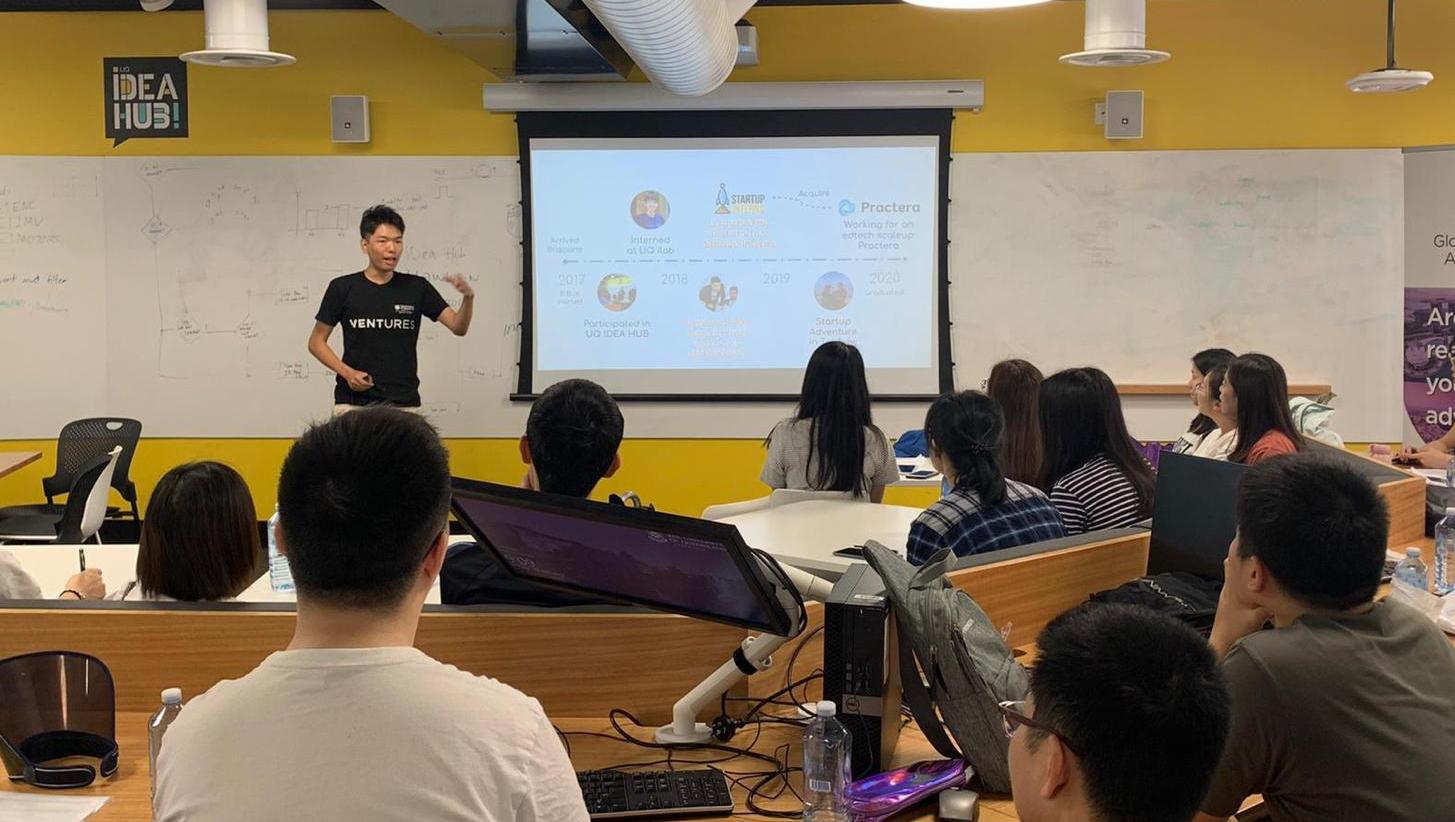 Practera connects the world of work and education through technology. Its mission is to build the world's leading system to help educators deliver scalable experiential learning programs.
During his first year at The University of Queensland, Ocean took part in many UQ Ventures programs from Idea Hub Unlimited, learning to act and think like an entrepreneur, to interning in Israel through Startup Adventures, working in cybersecurity and encryption research. He also managed to fit in working for other startups in Brisbane, and a global sportstech accelerator.
Comparing it to his home city of Hong Kong, the startup scene in Australia amazed Ocean.
"Not only did technology and innovation in Australia surprise me, but also the energy and vision that startup founders embodied," Ocean said.
An understanding of local opportunities for international students within Queensland, led Ocean and friend DJ to build Startup Interns, a Student Employability Accelerator Program (SEAP) that connects international students to the Queensland startup ecosystem.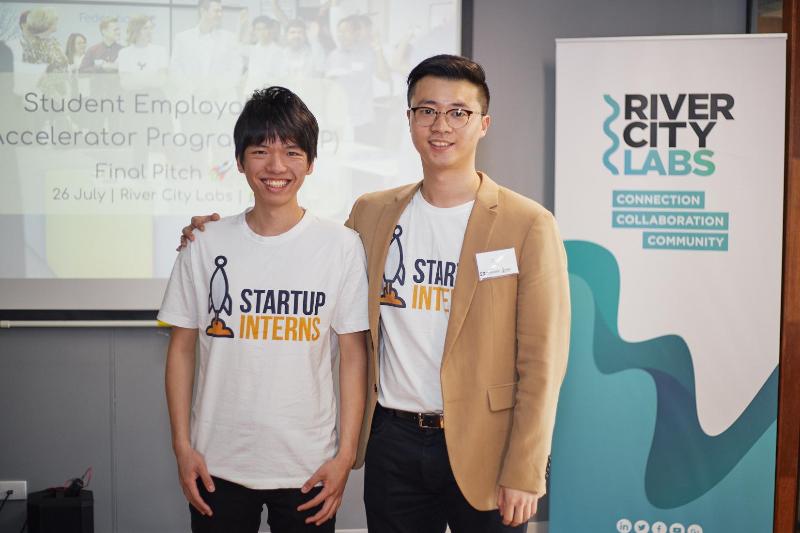 Toward the end of Ocean's degree, the outside opportunity came knocking from Practera to work for their Brisbane startup, so he put Startup Interns on hold.
"They say if you can't beat them join them," Ocean said.
"Practera already has brand awareness, and a working infrastructure and connections in the US."
"Practera technology helps analyse student data to check they're on track and also to make an industry professional provide timely feedback."
"With small numbers this sounds easy, but when you scale this into hundreds of students seeking access to their industry mentor or university coordinator, you need a platform that's monitored and provides ease of communication and real time access."
Since 2018, Practera has delivered its technologies and program services to UQ. For example, Practera co-delivered UQ Ventures Activate program: a three-week remote internship program in entrepreneurship where students work as a team to deliver a business project for an Australian startup, business or non-profit. With co-habiting spaces on hold due to COVID-19, Practera supported UQ students on helping the Gold Coast Innovation Hub via competitor analysis and growth hacking projects through Ventures Activate.
Ocean not only remains close to UQ Ventures' team, but has also helped the Student Employability Director, Dr Dino Willox, helping them get students connected with local businesses.
All of Ocean's experience at UQ in entrepreneurship was really the testing place for him to practise and learn the art of challenging himself to grow. This mindset is what has stayed with him as he's moved into helping get Practera up and running in Brisbane.
"I see Practera as the next Blackboard or experiential platform for education across the globe," Ocean said.
Ocean Cheung won the International Education Association of Australia (IEAA) Tony Adams Rising Star Award this year.